About the Product
Discover the taste of purity in every drop of Saffola Honey! Every batch of Saffola Honey is tested using the most advanced NMR Test (Nuclear Magnetic Resonance) in one of the best-in-class German laboratories to ensure that it is pure, free from any form of adulteration and with no added sugar. From the beehives to the pack, Saffola Honey goes through 60+ quality checks & passes through multiple filtration stages to remove impurities. Drizzle the deliciousness of Saffola Honey on your rotis, toast, pancakes, in cereal or swirl some of this honey in your cup of green tea/coffee for everyday health.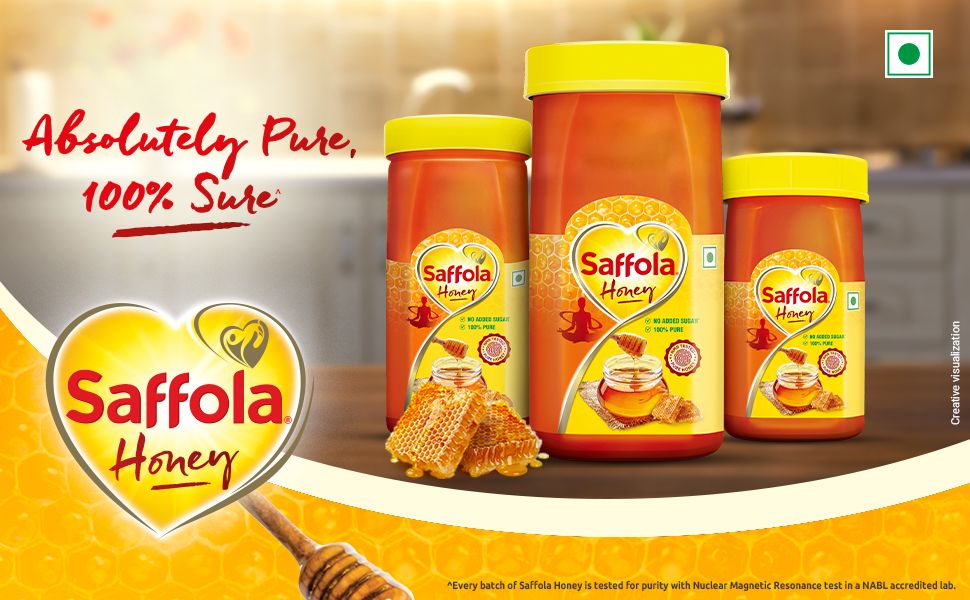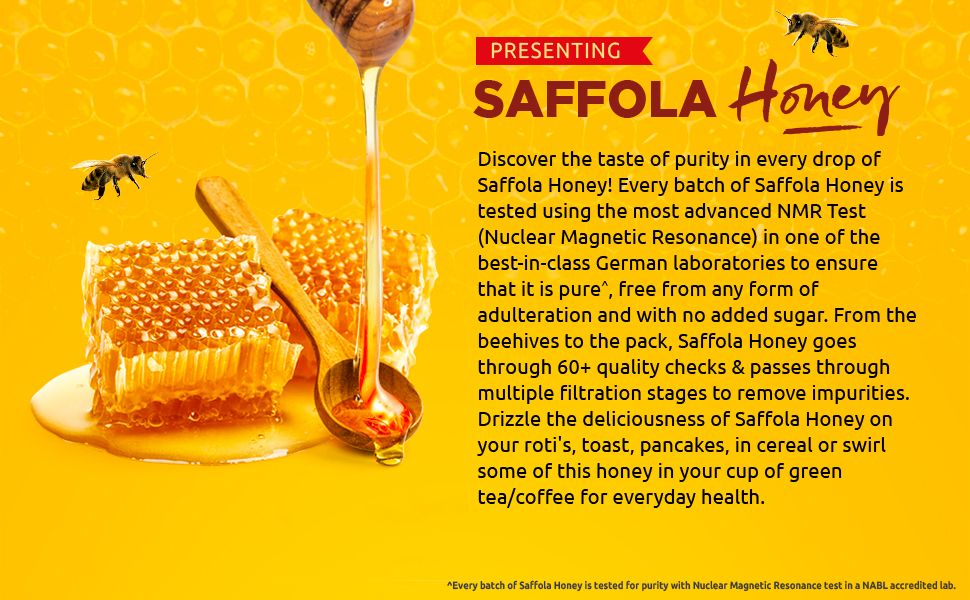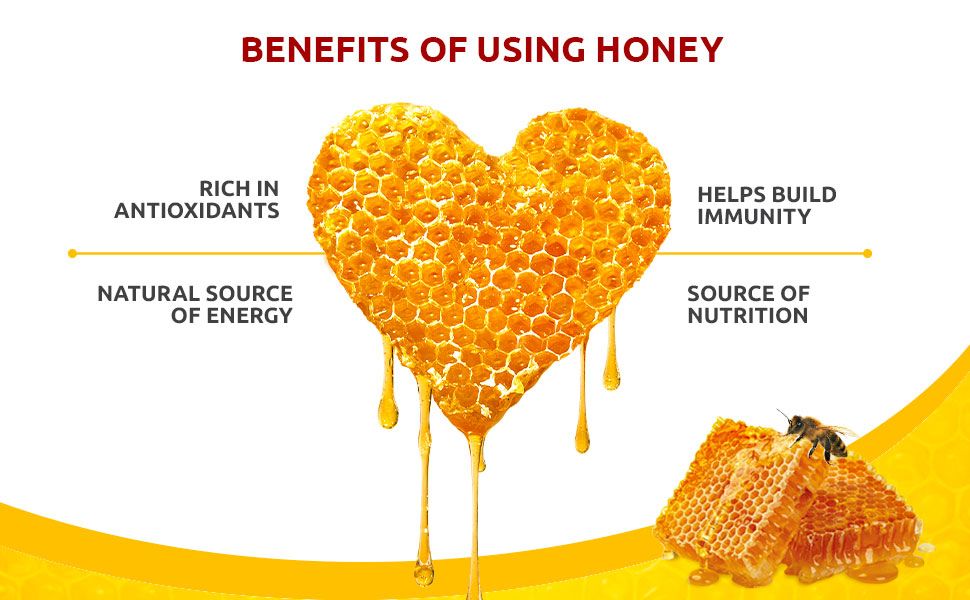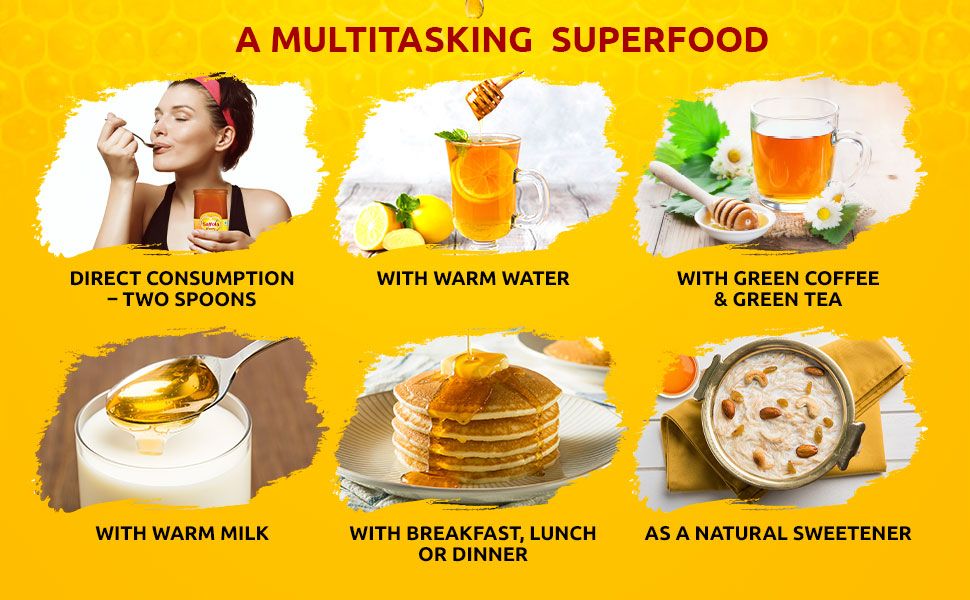 How to use / Directions
Use honey everyday. Drink Saffola Honey with warm water every morning for weight management.
Ingredients
Honey(100%)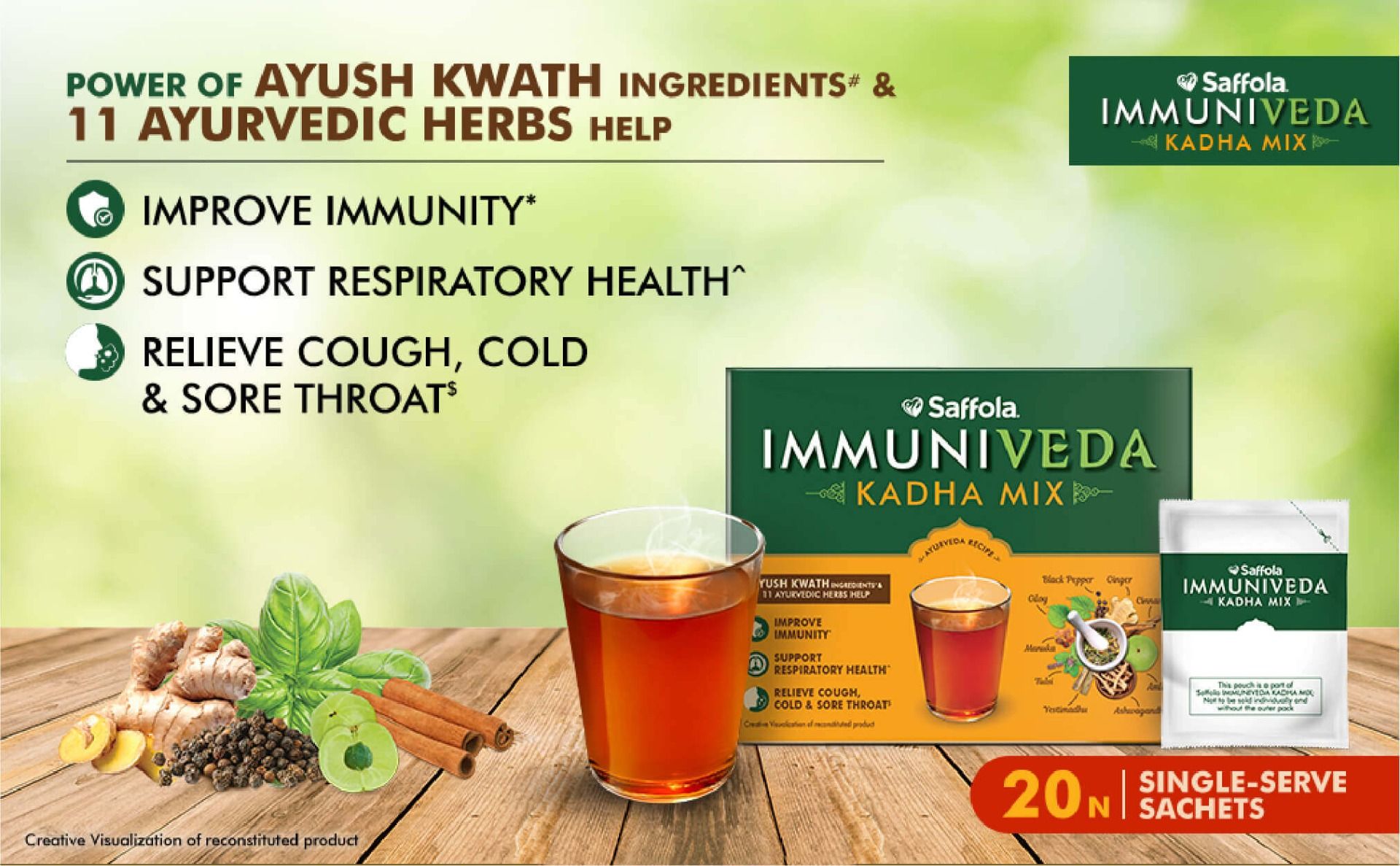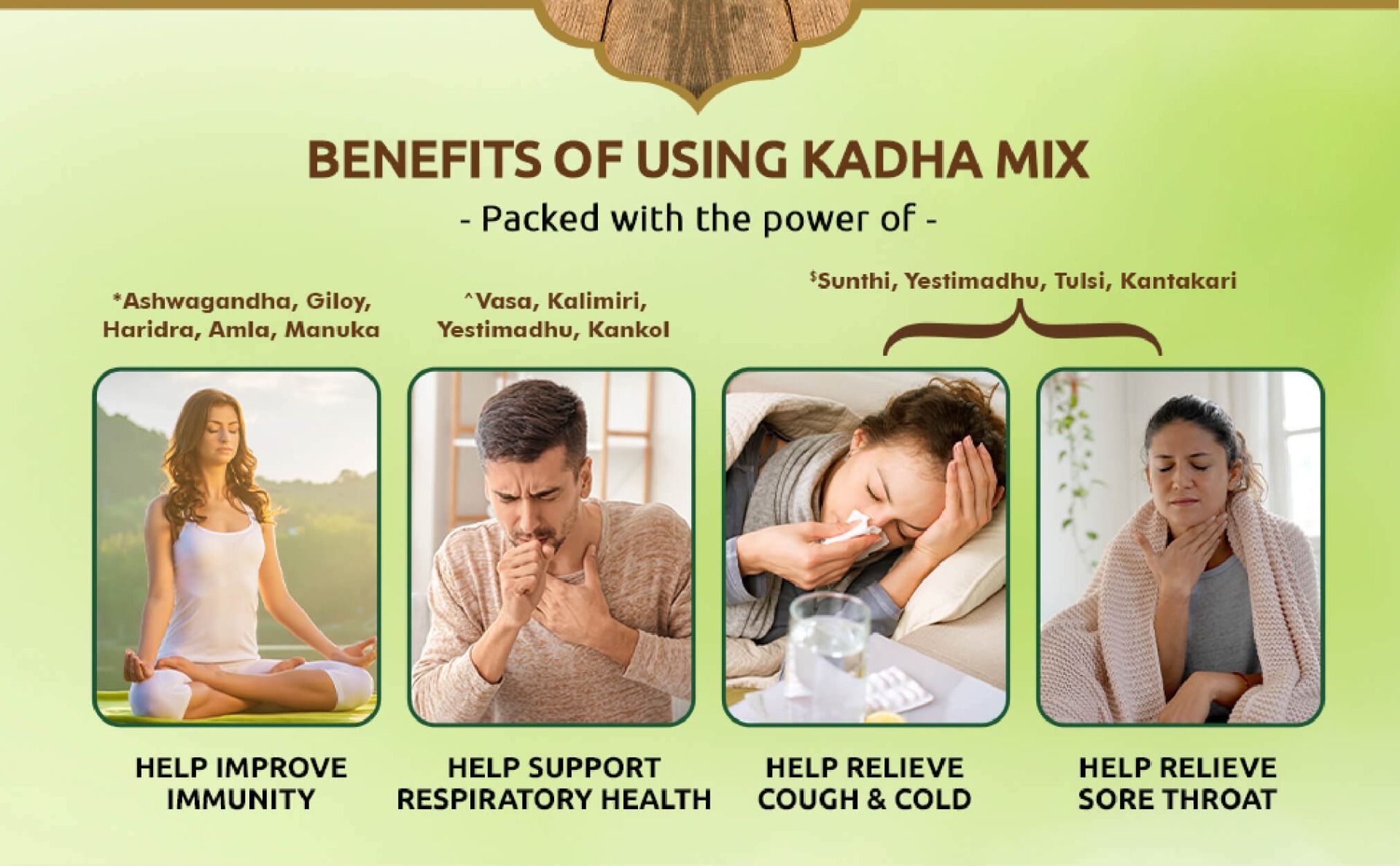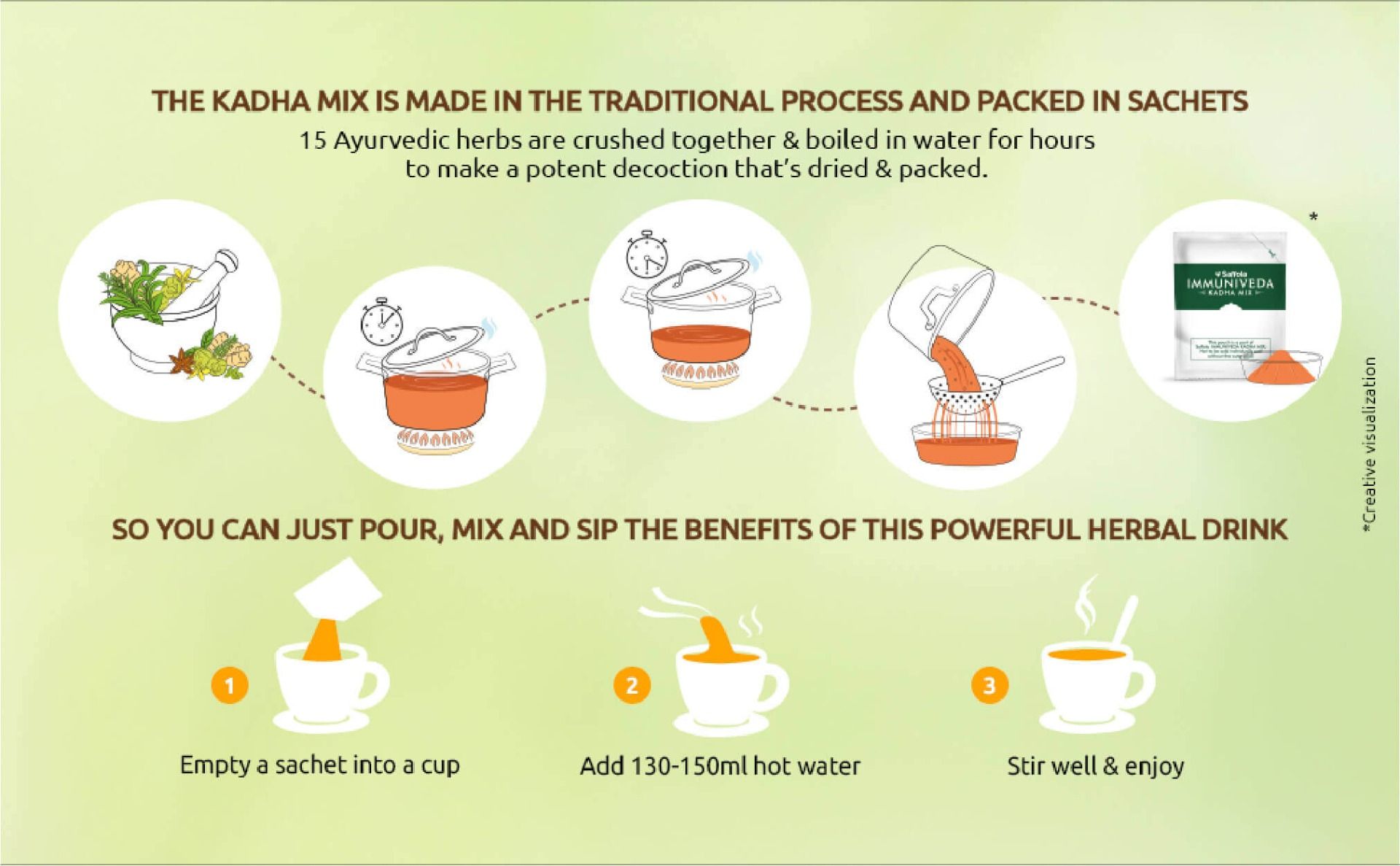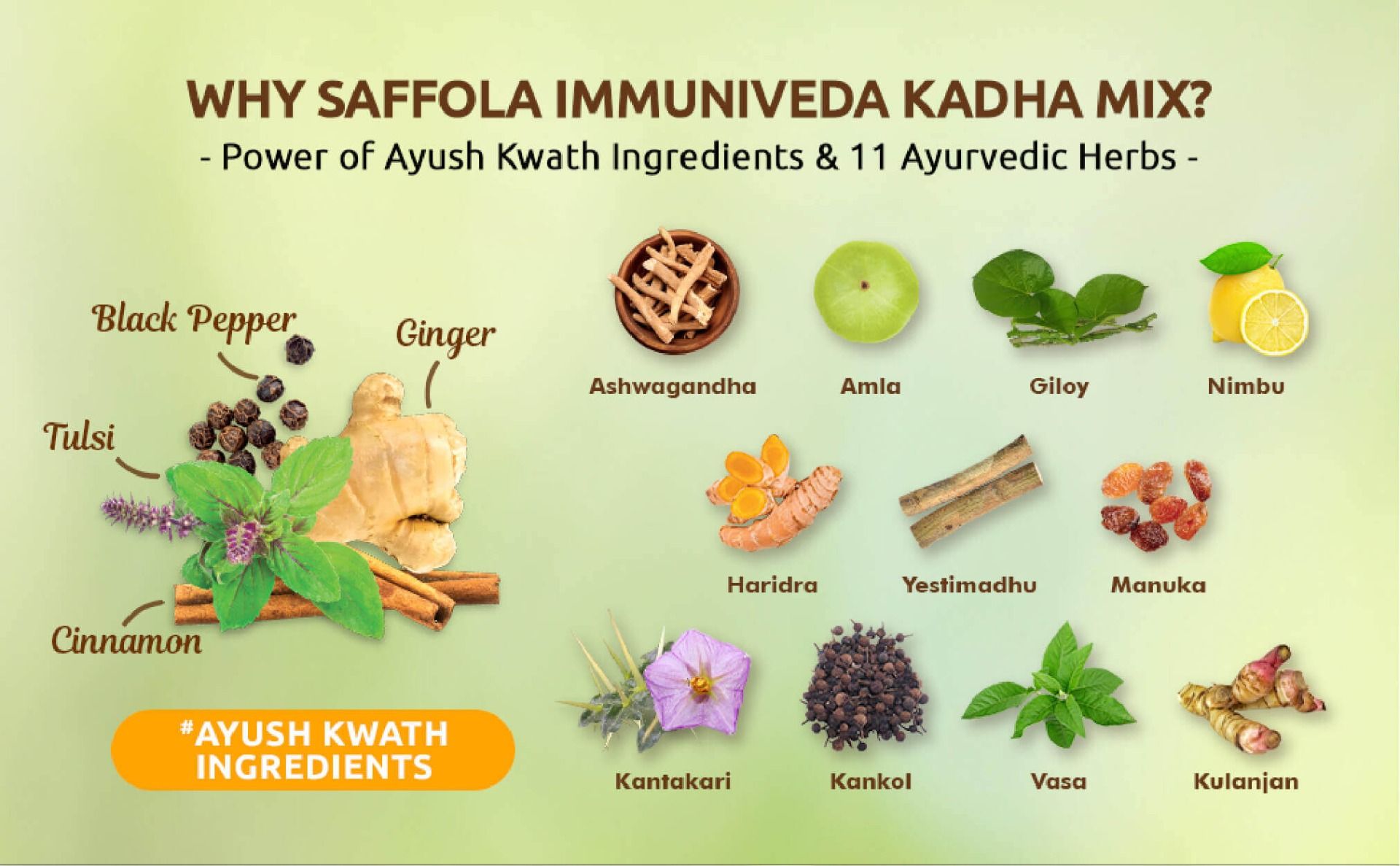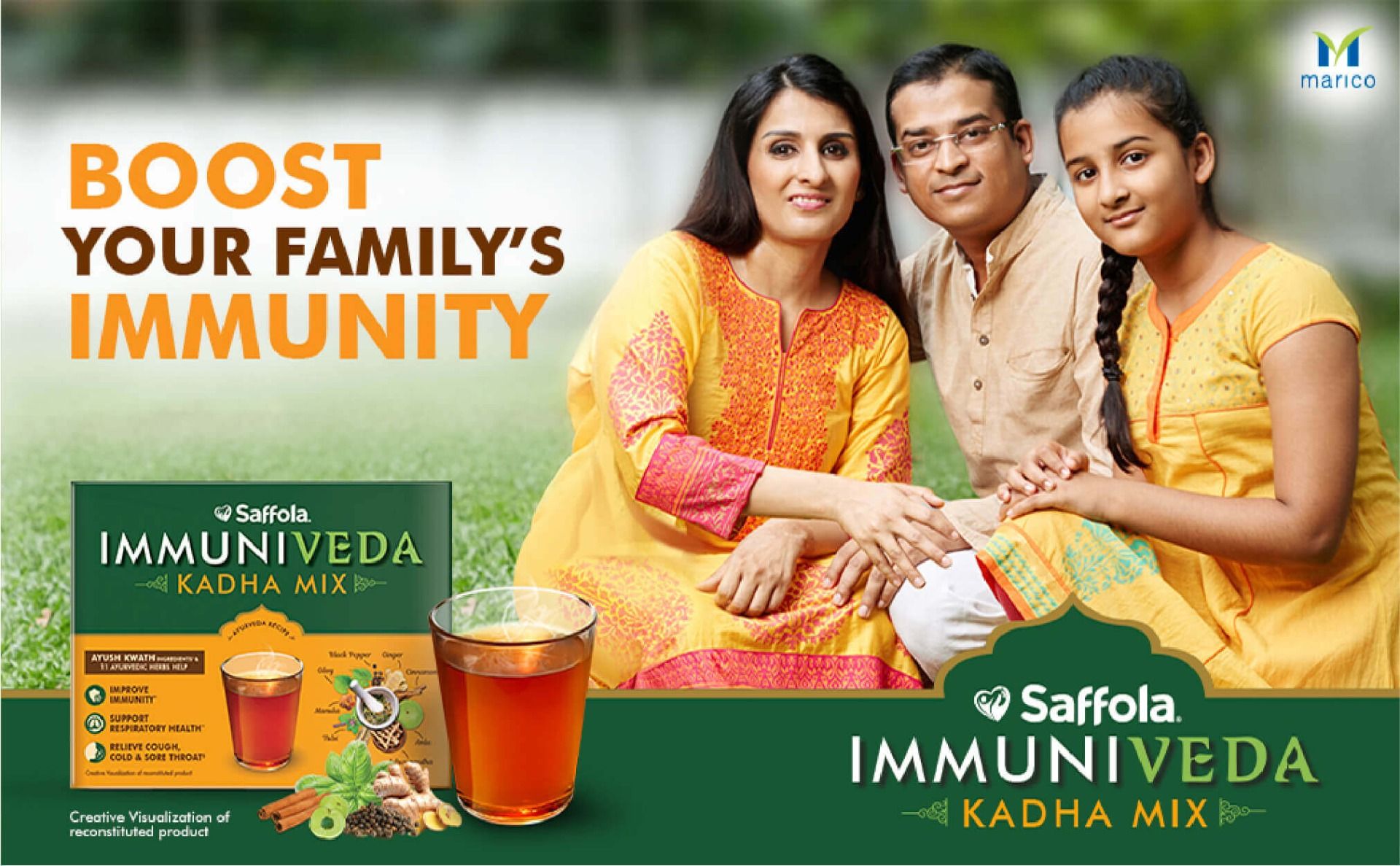 Ingredients
Each 100g prepared from extracts derived from: Tulsi (Ocimum sanctum Wh. Pl.) 2.5g, Sunthi (Zingiber officinale Rz.) 2.5g, Manuka (Vitis vinifera Fr.) 2.25g, Nimbu (Citrus medica Fr.) 0.5g, Amla (Emblica officinalis Fr.) 2.5g, Ashwagandha (Withania somnifera Rt.) 1.0g, Guduchi (Tinospora cordiflia St.) 0.5g, Yestimadhu (Glycyrrhiza glabra St., Rt.) 1.0g, Dalchini (Cinnamonum zeylanicum St. Bk.) 0.25g, Kali Mirch (Piper nigrum Fr.) 0.25g, Kantakari (Solanum surattense Wh. Pl.) 1.25g, Kankol (Piper cubeba Dr. Fr.) 1.25g,Vasa (Adhatoda vasica Lf.) 1.25g, Kulanjan (Alpenia galangal Rz.) 1.25g,Haridra (Curcuma longa Rz.) 0.5g, Sunthi (Zingiber officinale Rz. Ext.) 0.75g,Madhu 1.25 g, Sugar – q.s. Approved Preservative Used: Potassium Sorbate
Are you pushing for a healthy lifestyle even amongst the daily hustles? Today our food habits, stress & activity level affect our health. Choose Saffola Gold healthy cooking oil 5L, which partners your journey for a healthy lifestyle. Saffola Gold edible sunflower oil 5L takes care of you and your family by bringing together the benefits of oryzanol, natural Antioxidant, MUFA PUFA balance and Vitamins A and D.
Daily consumption of Saffola Gold Edible Vegetable Oil 5L as part of a balanced diet with regular physical activity can help you maintain a healthy lifestyle. This 5L healthy cooking oil offers a convenient way of getting the nutritional benefit of 2 oils in one to help take better care of your heart.

LOSORB technology

Results in upto 33% *less oil absorption in fried food as compared to commonly consumed cooking oils.

Improved Antioxidant System

With Antioxidants that helps fight free radicals produced from factors like unhealthy lifestyle, irregular eating.

Benefits of 2 in 1 oil Saffola Gold oil 5L

Blend of 70% refined rice bran oil and 30% refined sunflower oil.
From the Manufacturer
About the Brand:
At Saffola, we understand that each one of you have your own way in which you blend health into your lifestyle. We encourage and applaud your actions to discover your own ways of being fit & heart- healthy, so that health becomes not only a journey, but a sustainable part of your life.
(*Basis frying studies on potato, 2018)

Ingredients
Refined Rice Bran Oil & Refined Sunflower Oil. Contains Permitted Antioxidants INS [319, 330, 304] And Anti Foaming Agent INS |900a| Free From Argemone Oil. Fortified With Vitamins A And D.
Also take a look at our other Saffola products, including swiss chocolate shake, classic green coffee, Mexican sweet corn soup and much more for staying fit and healthy. You can also try your hands at our best selling products such as honey 250g, classic masala oats, ayurvedic kadha, etc.