About the Product
Discover the taste of purity in every drop of Saffola Honey 1kg! Every batch of this pure honey 1kg is tested using the most advanced NMR Test (Nuclear Magnetic Resonance) in one of the best-in-class German laboratories to ensure that it is pure, free from any form of adulteration and with no added sugar. From the beehives to the pack, this 1kg natural honey goes through 60+ quality checks & passes through multiple filtration stages to remove impurities. Drizzle the deliciousness of this 1kg real honey on your rotis, toast, pancakes, in cereal or swirl some of this honey in your cup of green tea/coffee for everyday health.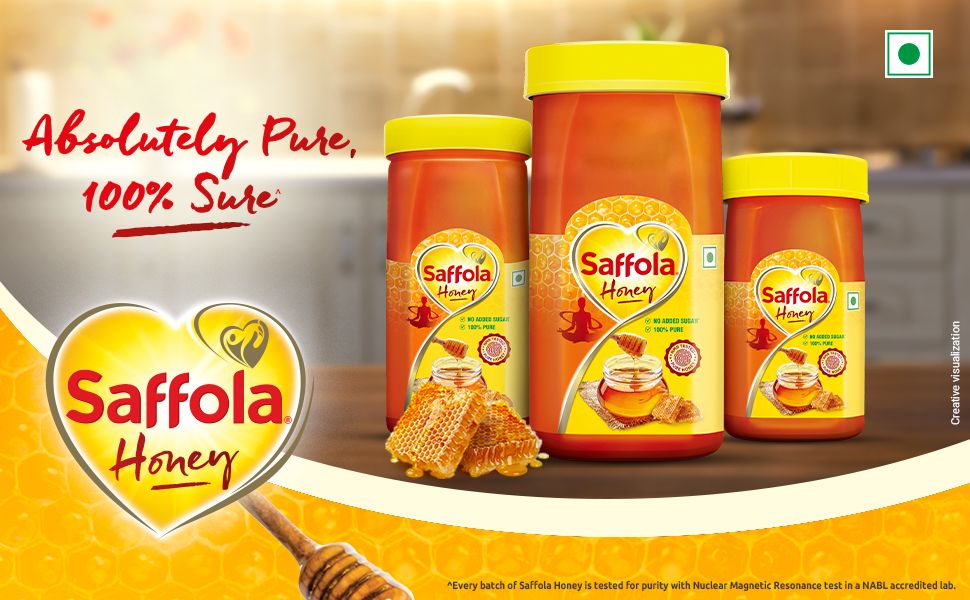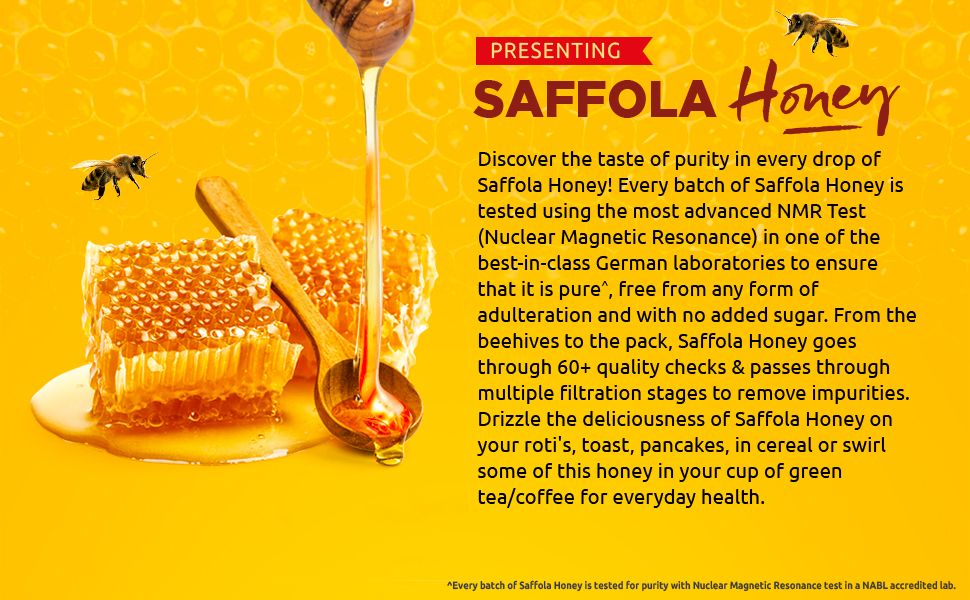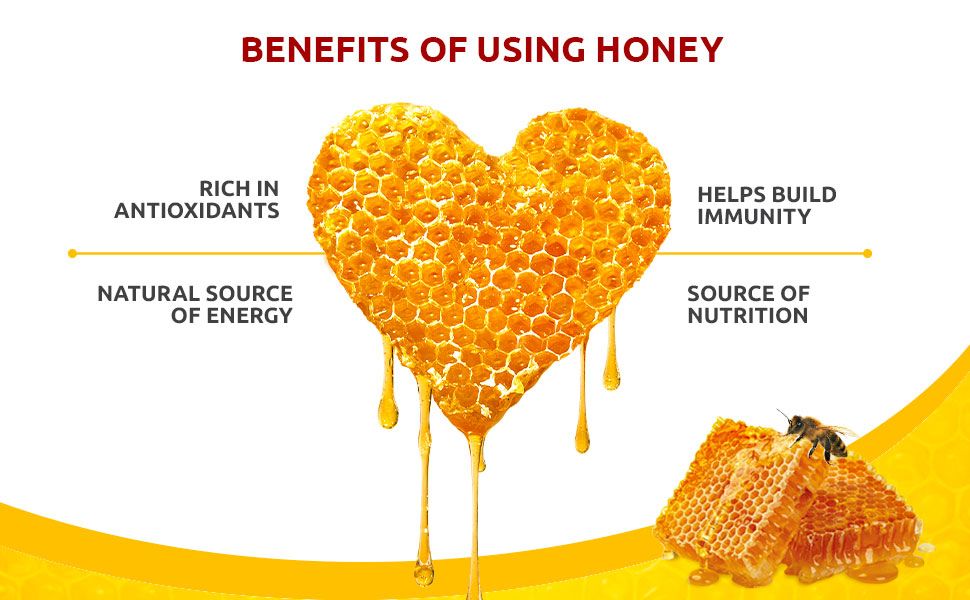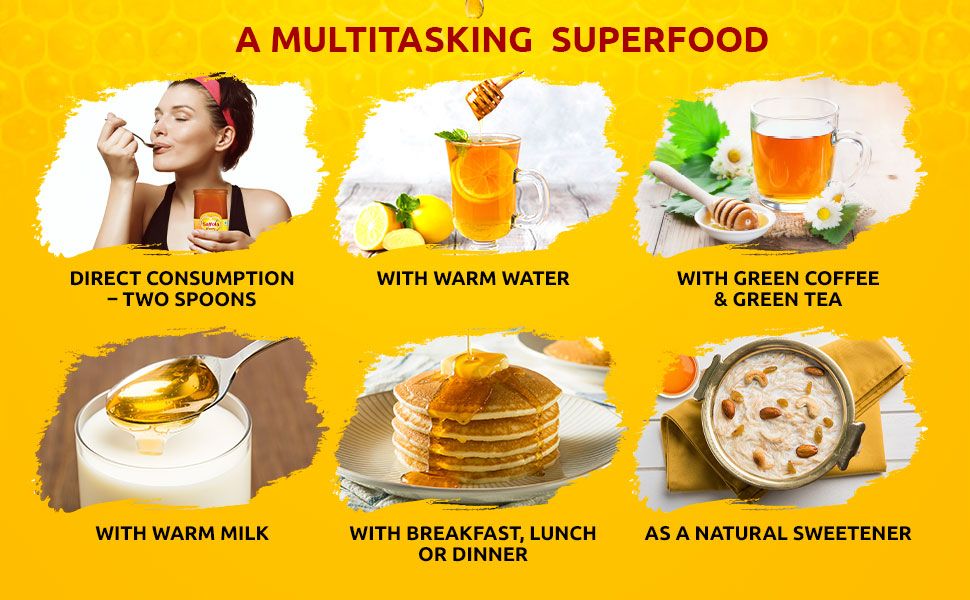 How to use / Directions
Use this 1kg natural honey everyday. Drink Saffola Honey 1kg with warm water every morning for weight management.
Ingredients
Honey(100%)
Saffola Honey 1kg is also available in different quantities like Saffola Honey 500g & Saffola Honey 250g. Also, do not forget to take a look at our wide variety of Saffola products, including Saffola Arogyam Chyawanprash, Saffola Immuniveda Kadha, Saffola Classic Green Coffee and much more to boost your immunity and to stay fit.