About the Product
Presenting Saffola Mealmaker Soya Chunks 400g made with Super Soft Technology that ensures the soya chunks remain super soft. Saffola Mealaker Soya Chunks 400g is manufactured by extrusion of defatted soya flour from healthy soya seeds. We choose ingredients carefully, analyse & balance the key nutritional factors like protein, dietary fibres etc. to ensure optimum quality. Finally, it is extruded with strict process control to obtain soya chunks which cooks softer, so that you can enjoy tender, juicy and tasty chunks. Saffola 400g soya chunks nutritional value: High in Protein (53%),High in Fibre (13%) & Low in Fat (Less than 1%) which aids your Family's nutrition and adds great taste to their everyday food. Try Saffola Soya Chunks 400g-Tasty Super Soft, 400g Soya Chunks with protein.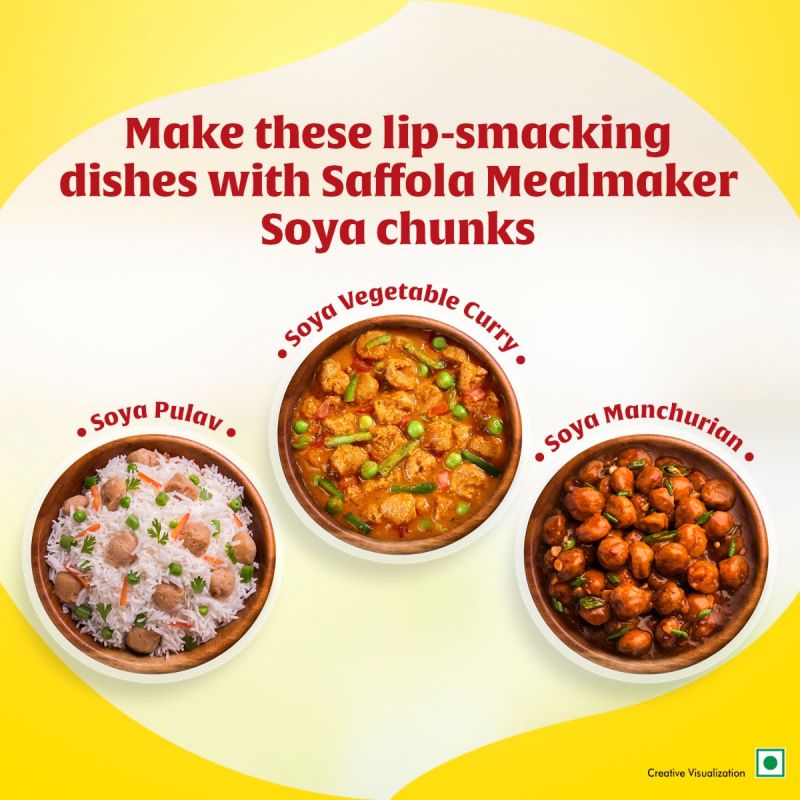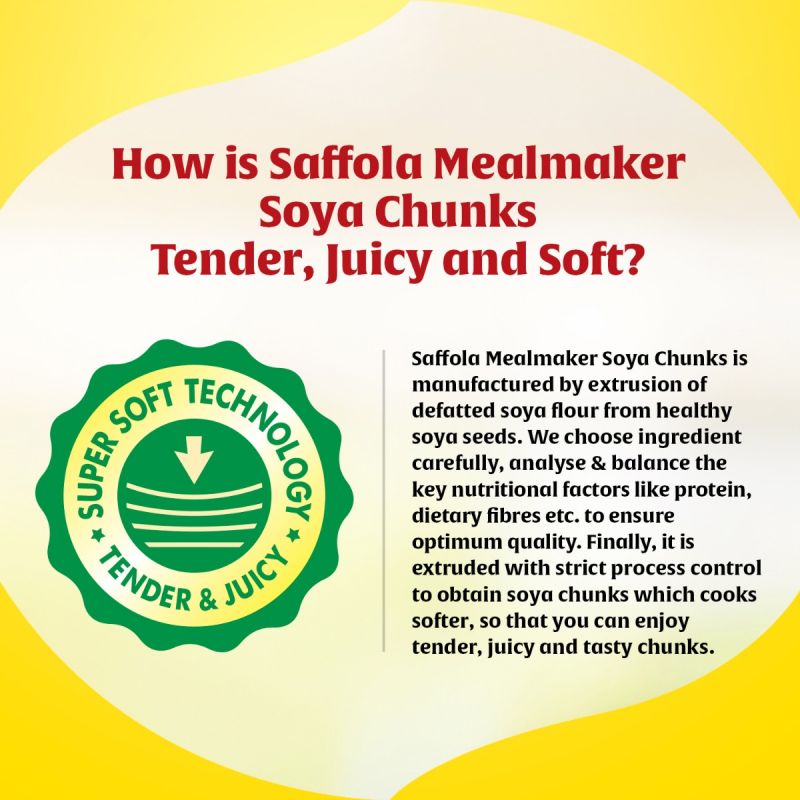 How To Use dried soya chunks 400g
Cooking method for Saffola Mealmaker Soya chunks
• 1 Cup of Saffola Mealmaker Soya chunks gives 1.5 cups of cooked Saffola Mealmaker Soya Chunks.
• Take 3 cups of water and completely immerse 1 cup of Saffola Mealmaker Soya Chunks.
• Add a pinch of salt to it. Avoid adding salt if preparing a sweet dish. Cook it for 5 – 6 min.
• Once it is cooked, drain and Rinse well in cold water (2 – 3 times) and lightly squeeze dry for further use in any of your favourite recipes.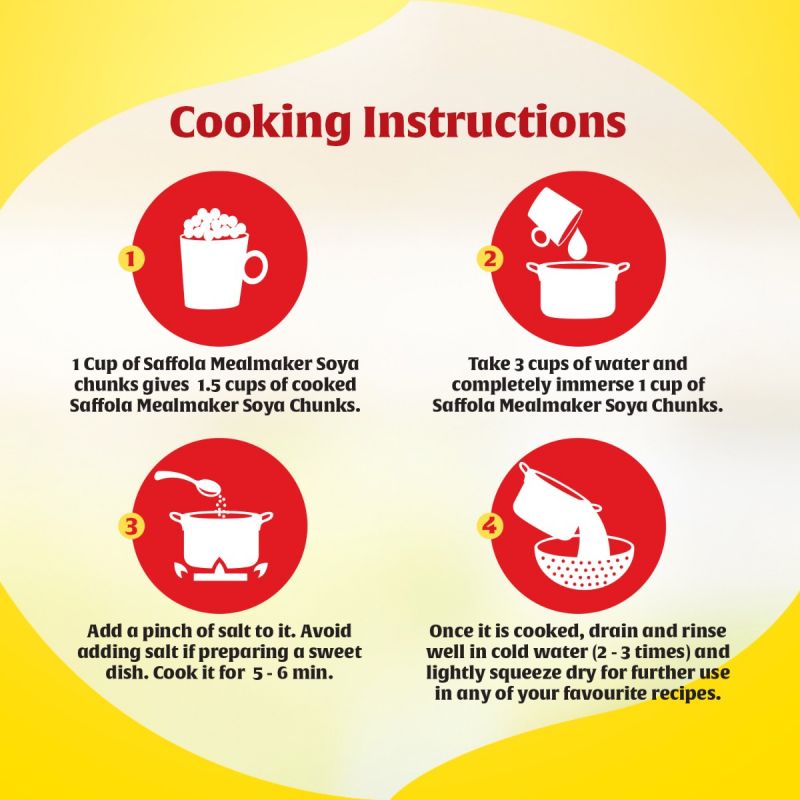 Also take a look at our other Saffola products, including saffola gold oil 5L , honey 250g, Italian mix veg soup and much more for staying fit and healthy. You can also try your hands at our best selling products such as saffola total oil 5L, saffola plain oats, saffola arogyam chyawanprash, etc.