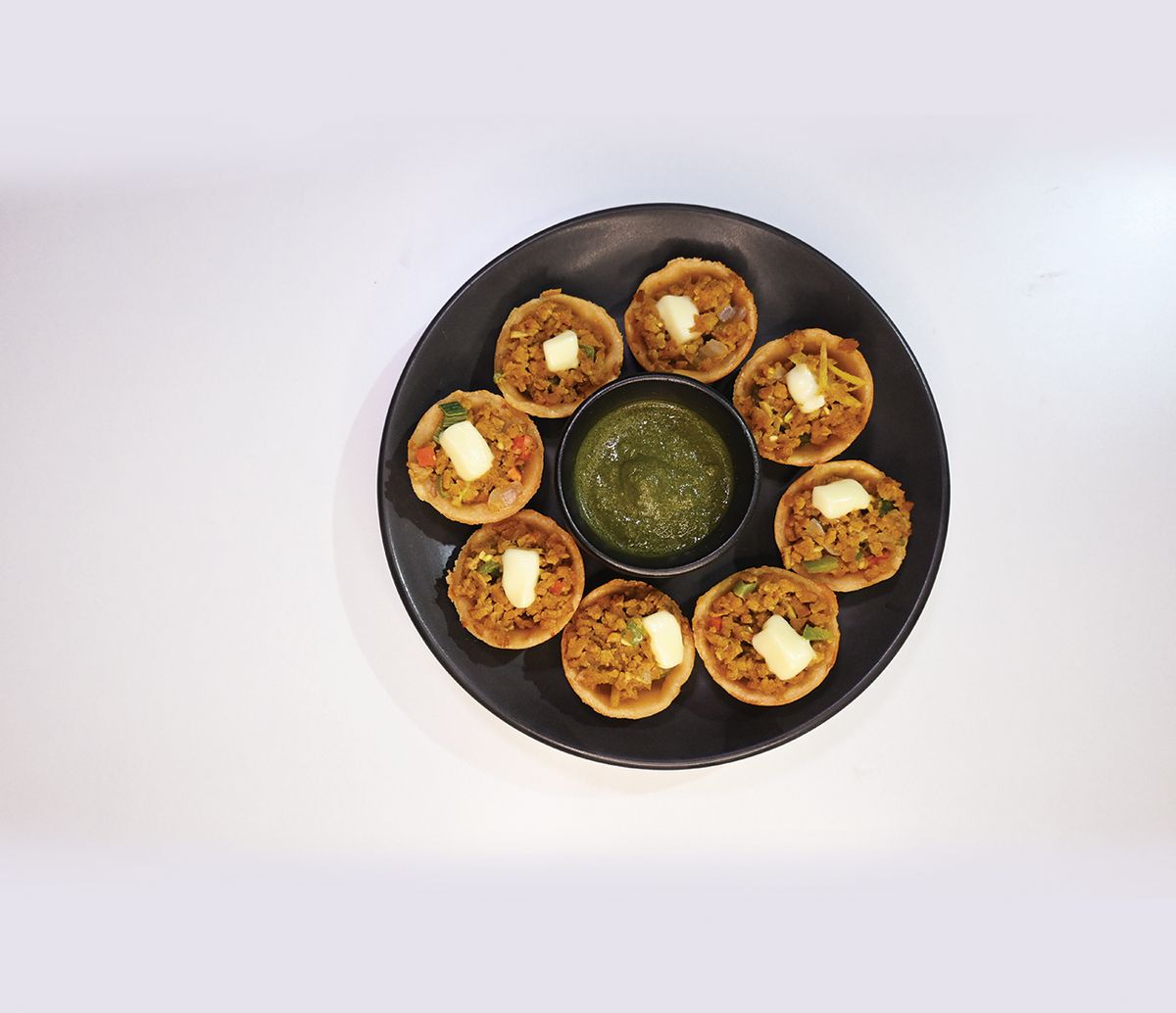 35 min
4 Serving
36g Protein
Vegetarian
6
Ingredients
Saffola Soya Bhurji packet – 1
Wheat flour – 1 cup
Eno (Fruit Salt) – ½ tsp
Curd – ½ cup
Water – 1-2 tbsp
Onion, finely chopped – 1 small
Tomato, finely chopped – 1 medium
Green chillies, finely chopped – 2
Coriander leaves, chopped – 1-2 tbsp
Oil – 2 tbsp
Cheese, shredded – 1 cube
Pizza sauce – 1-2 tbsp
Recipe Instructions
Cook Saffola Soya Bhurji in 150 ml water for 5 minutes or till you get the desired result. Keep aside.
In a mixing bowl, take wheat flour, add Eno and curd, and knead into a soft dough. If needed add 1-2 tbsp water. Keep aside for 10 minutes.
In another mixing bowl, add vegetables – onion, tomatoes, coriander leaves and green chillies - and mix well.
Add cooked Saffola Soya Bhurji to the mixing bowl along with the tomato ketchup.
Add shredded cheese. Mix well.
Heat an appam maker and grease it with oil.
Now, roll out the wheat dough into a large round-shaped, big chapati. The thickness of the chapati should be medium. Cut out smaller chapatis that will fit into the roundels of the appam maker.
Start placing the round-shaped, small chapati on the appam maker roundels, separately.
Add Saffola Soya Bhurji filling on it. Cook on a low-medium flame for about 10-12 mins.
Your Saffola Soya Bhurji Katori is ready to serve hot.
Buy Soya Bhurji
Customer Ratings & Reviews
Rate Recipe