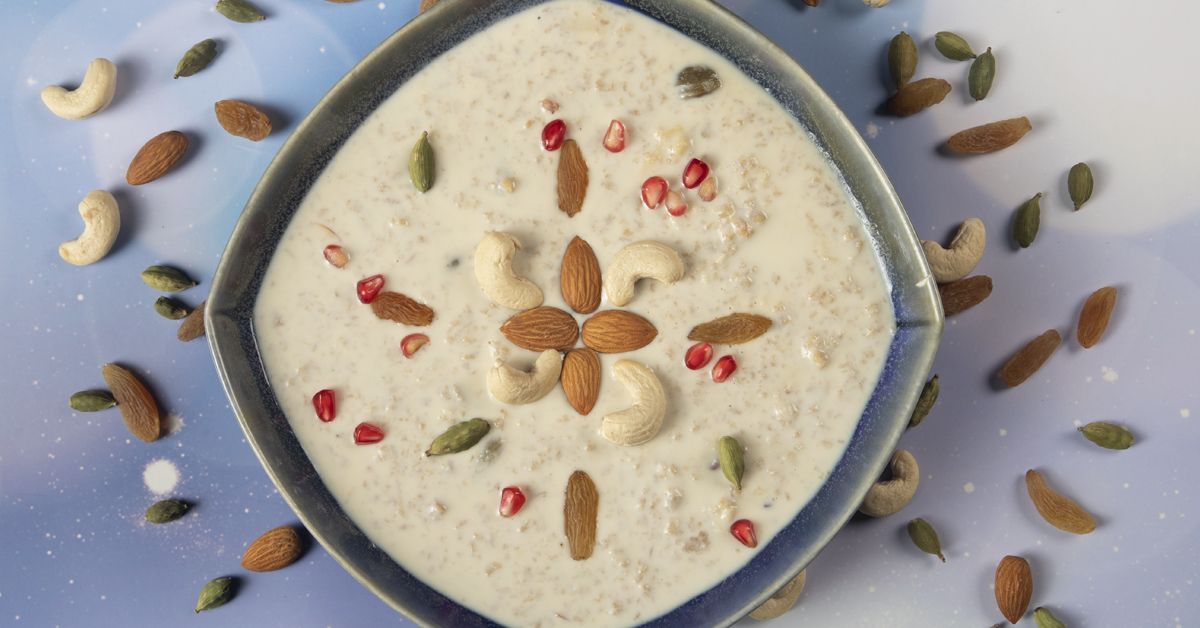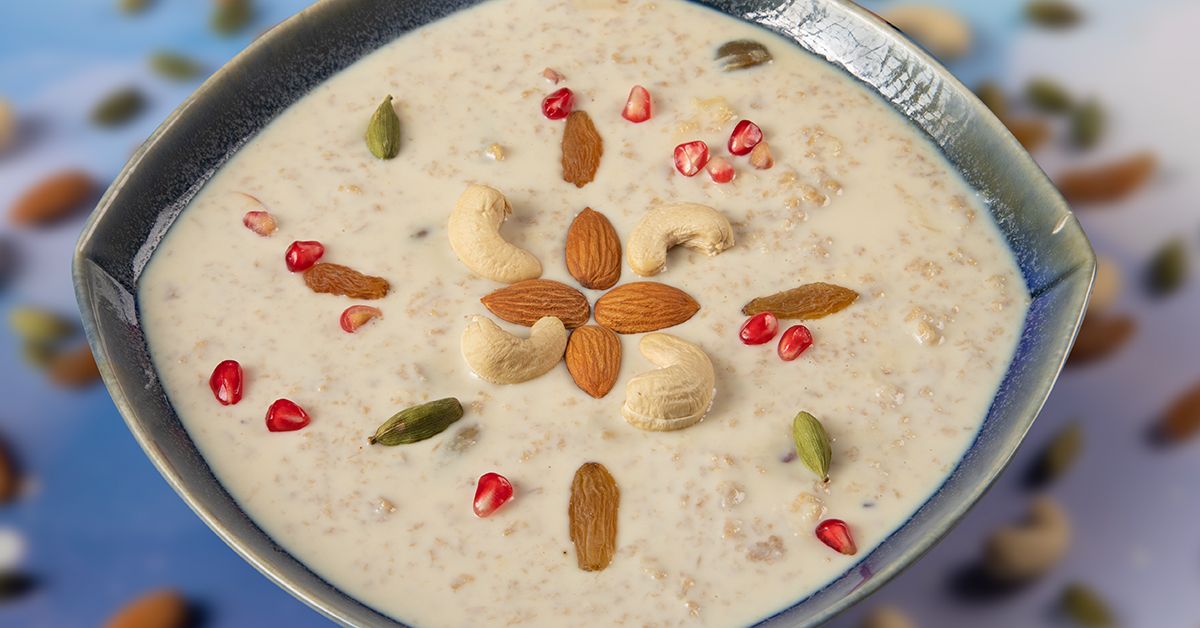 10 min
2 Serving
40g Protein
Vegetarian
32
Ingredients
1½ cups Saffola Soya Chunks, cooked (boiled and squeezed dry) and ground
½ tsp Cardamom powder
½ tsp Nutmeg powder
1 tbsp Wheat flour
4 tbsp Milk
3 cups Full cream milk
6 tbsp Sugar
1 tbsp Desi ghee
½ cup Nuts to garnish, chopped
Recipe Instructions
Take ground Saffola Soya Chunks in a bowl, add cardamom and nutmeg powder and keep this mixture aside for 10mins.
Now heat desi ghee in a pan and cook the mixture well,but do not let it turn brown.
Add milk and boil till granules are soft, add sugar to this and simmer for 5mins.
Add wheat flour mixed with milk and boil for a few minutes till desired thickness is obtained.
Now garnish with nuts and serve Saffola Soya Kheer.
Buy Soya Chunk
Customer Ratings & Reviews
Rate Recipe