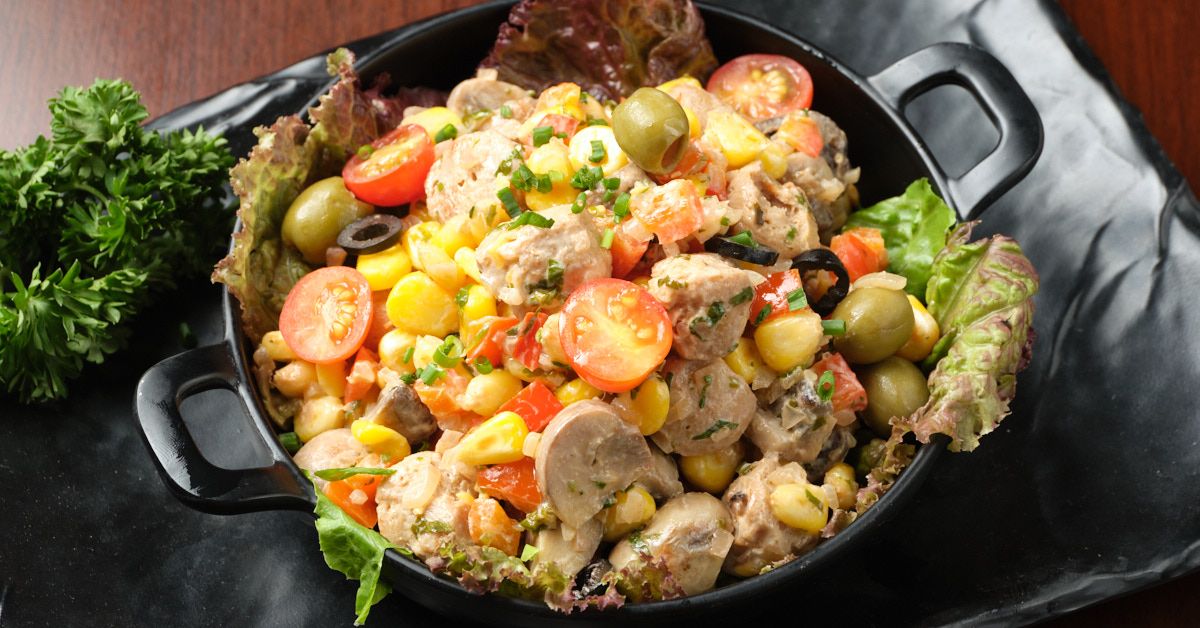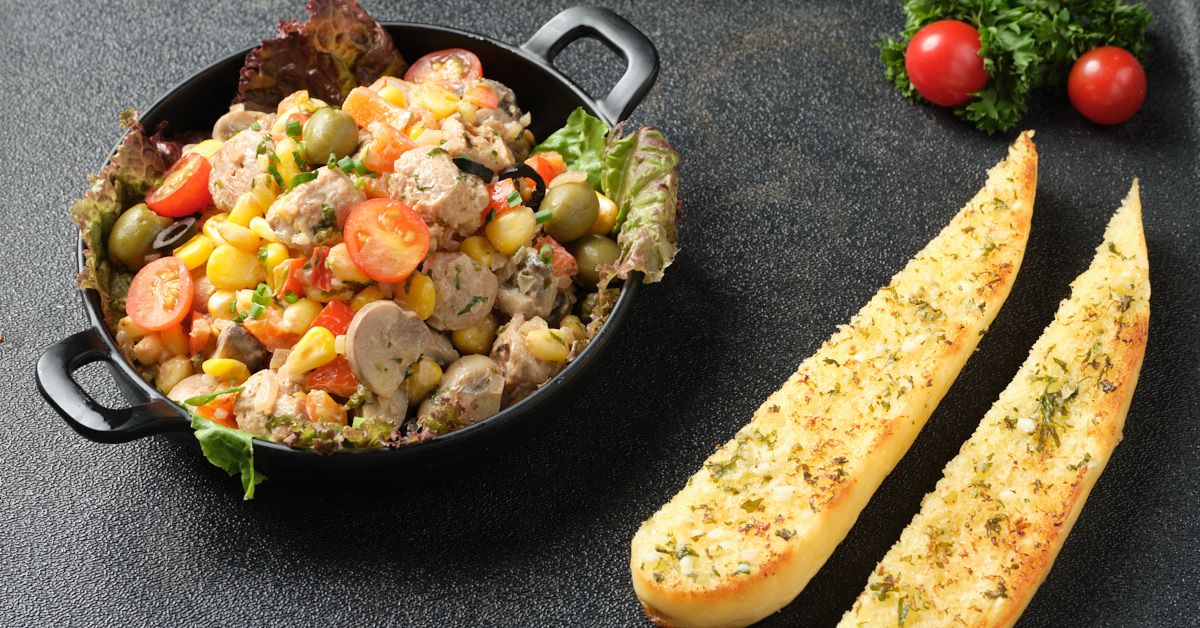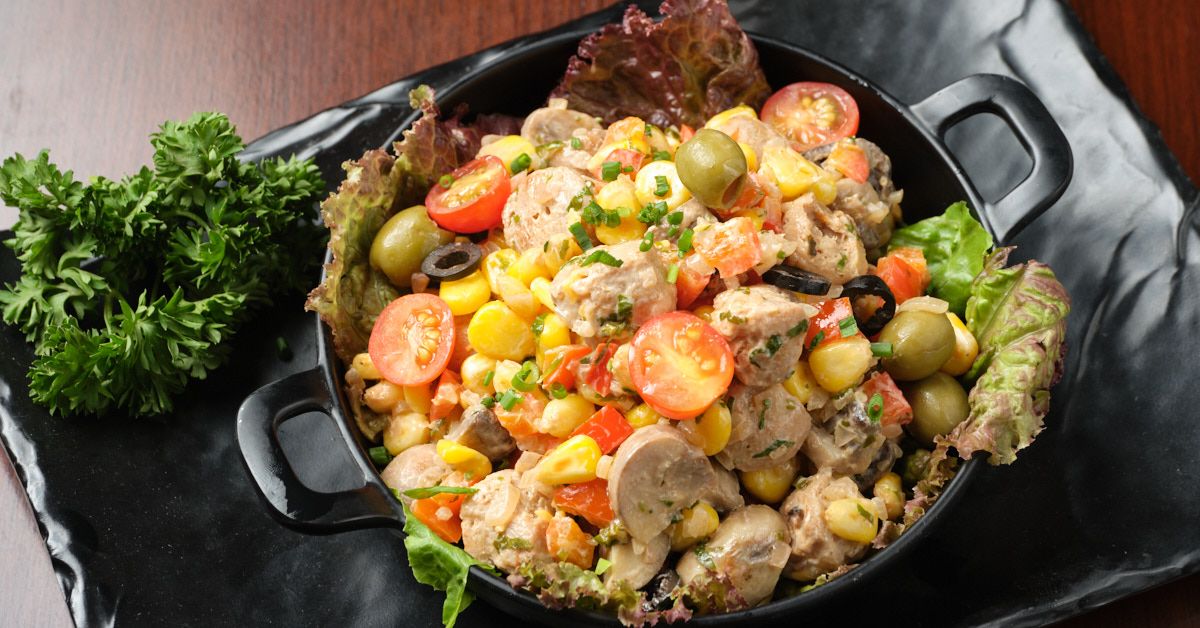 10 min
4 Serving
43g Protein
Vegetarian
4
Ingredients
2 cups Saffola Soya Chunks, cooked (boiled and squeezed dry)
2 medium-sized Capsicum, chopped
½ cup Sweet corn, boiled
4 loose leaf Lettuce
2 large Onion, chopped
12 Button mushrooms
1 handful Green olives
½ cups Croutons
7 tbsp Hung curd
2 tsp Cheese spread
Salt to taste
2 tsp Mayonnaise
1 tsp Tomato ketchup
1 pinch White pepper powder
Recipe Instructions
Heat oil in a moderately hot wok and stir fry Saffola Soya Chunks till they turn golden brown. Remove and keep aside.
In the same wok, add onions and capsicums. Saute till slightly crunchy. Remove and keep aside.
Heat the same wok over high flame and stir fry mushrooms for half a minute. Remove and keep aside.
Bring the cooked vegetables to room temperature. Now take a bowl and mix all the vegetables along with the salad greens. Keep the bowl in the refrigerator for a while now.
Take another bowl and mix in all the ingredients of the toppings and chill in the refrigerator. The salad tastes even better when the dressing is chilled.
Pour the dressing onto the salad just before serving and sprinkle some of the baked croutons. A healthy yet delicious salad is ready to eat!
Buy Soya Chunk
Suggested Recipes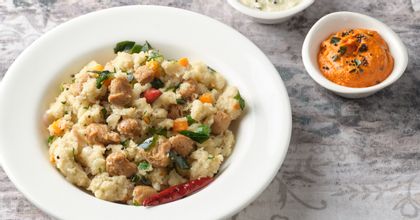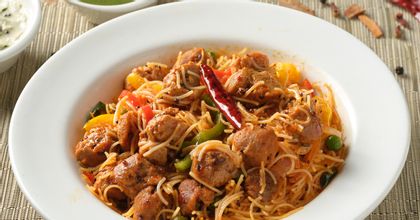 Thank you for verifying.
Click here to download