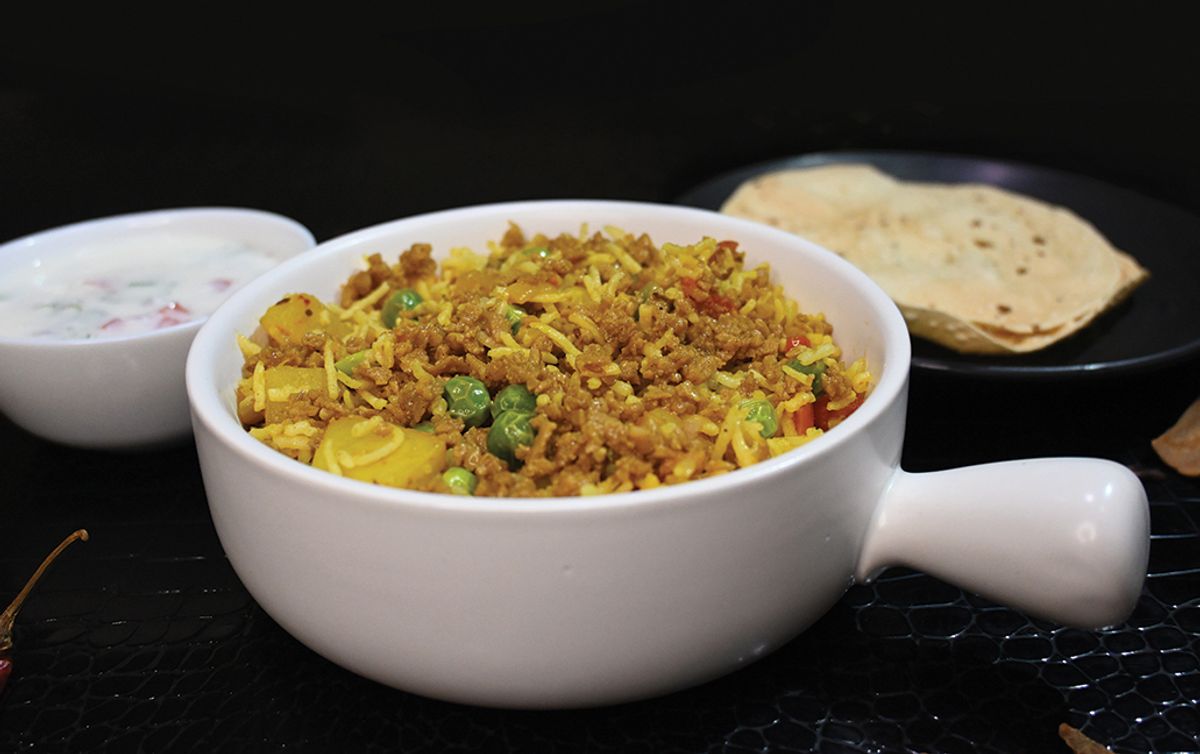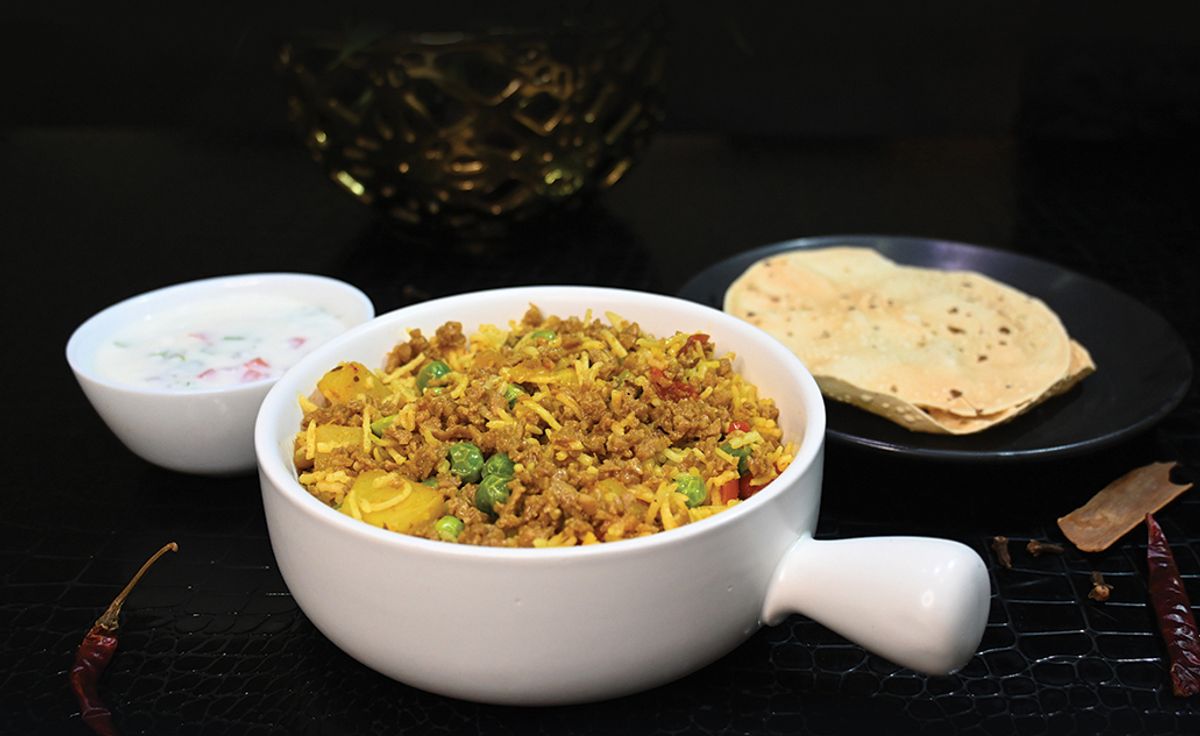 45 min
4 Serving
37g Protein
Vegetarian
3
Ingredients
Saffola Soya Bhurji packets – 2
Basmati rice, soaked and drained – 1 cup
Ghee – 3-4 tbsp
Cinnamon – 1 inch
Green cardamoms – 2-3
Cloves – 3-4
Shahi Jeera – ½ tsp
Cumin seeds – ½ tsp
Onions, chopped – 3 medium
Ginger paste – 1 tbsp
Garlic paste – 1 tbsp
Green peas – ½ cup
Potatoes, peeled and diced – 1
Coriander powder – 1 tbsp
Turmeric powder – ¼ tsp
Tomatoes, chopped – 3-4 large
Salt – adjust as per taste
Green chillies, chopped – 1-2
Fresh coriander, chopped – 2 tbsp
Recipe Instructions
Heat ghee in a deep non-stick pan. Add the cinnamon, cardamoms, cloves, shahi jeera and cumin seeds. When they begin to change colour, add the onions and continue to sauté.
Add the ginger paste, garlic paste and a little water and continue to sauté for a minute more.
Add the coriander powder, turmeric powder and tomatoes. Mix and sauté for another minute. Add salt to taste and mix.
Add Saffola Soya Bhurji from the 2 packets and green chillies. Cover and cook till Soya Bhurji softens up. Add the peas and potatoes and mix well.
Drain and add the rice with two cups of water and mix. Add the coriander leaves and mix well.
When the mixture comes to a boil, reduce heat, cover and cook, stirring once or twice, till the rice is done.
Serve hot with fresh yoghurt.
Buy Soya Bhurji
Customer Ratings & Reviews
Rate Recipe