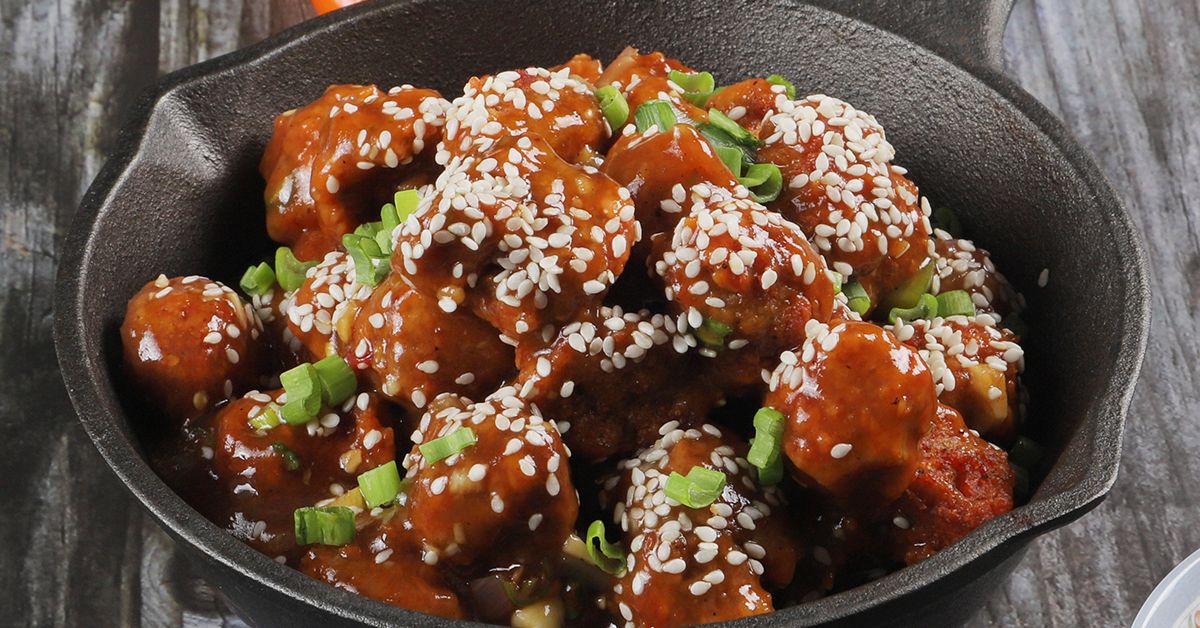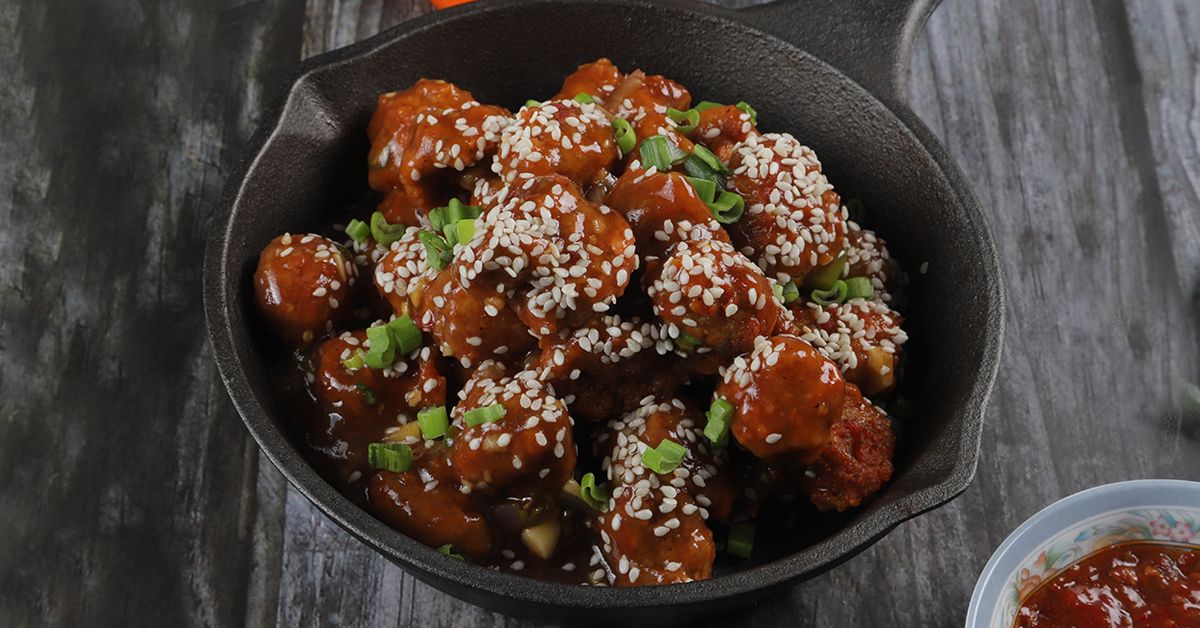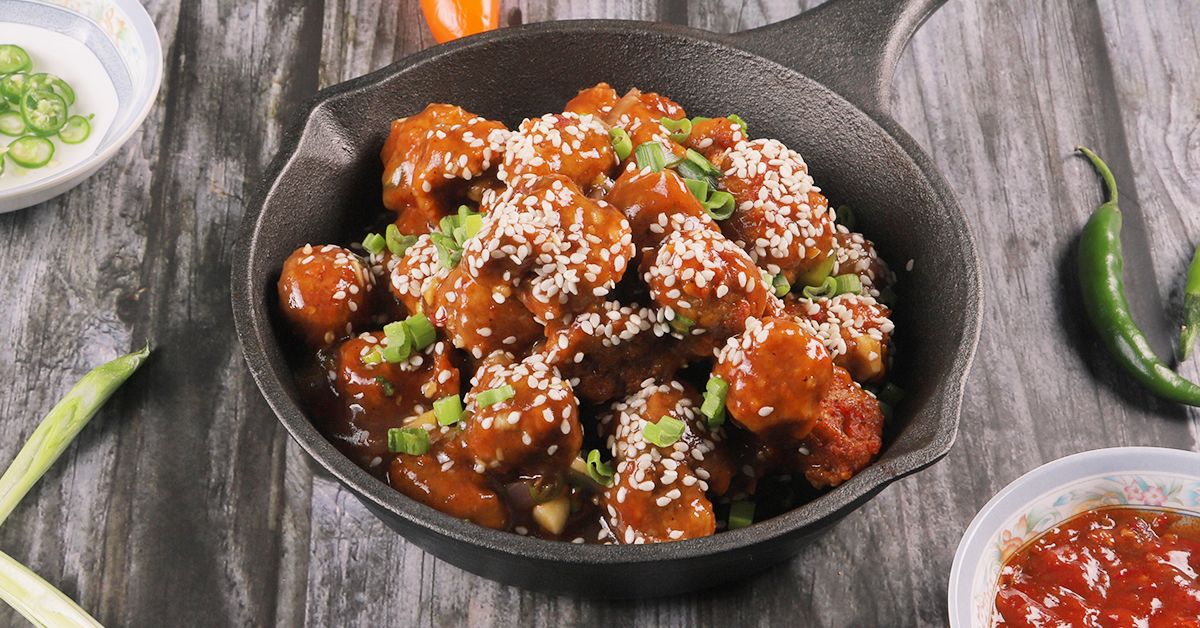 Ingredients
2 cups Saffola Soya Chunks, cooked (boiled and squeezed dry)
2-3 tbsp Corn flour
Oil for deep frying
1 tbsp Oil
2 tbsp Garlic, finely chopped
1 Onion, finely chopped
3 Green chillies
¼ cup Capsicum
1 tbsp Sriracha/Chili sauce
1 tsp Soya sauce
1 tbsp Ketchup
1 tsp Vinegar
½ tsp Salt
½ tsp Black pepper powder
1 tsp Sugar
few greens of Spring onion,chopped
2 tbsp Sesame seeds, roasted
Recipe Instructions
Coat the Saffola Soya Chunks well with a tbsp of cornflour. Do a second coat with one more tbsp of cornflour.
Heat the oil and deep fry the soya chunks in batches until they turn crisp.
To make the sauce, heat oil in a pan and add the finely chopped garlic, green chili, onion and capsicum. Saute well.
Add red chilli sauce, tomato ketchup, soya sauce, vinegar and mix well.
Add the salt, sugar, black pepper powder and mix well.
Switch off the stove.
Now add in the fried soya chunks and mix well. Make sure that the soya chunks are generously coated with the sauce.
Finally, add the honey and mix well.
Garnish it with spring onions and roasted sesame seeds, and serve.
Buy Soya Chunk
Thank you for verifying.
Click here to download