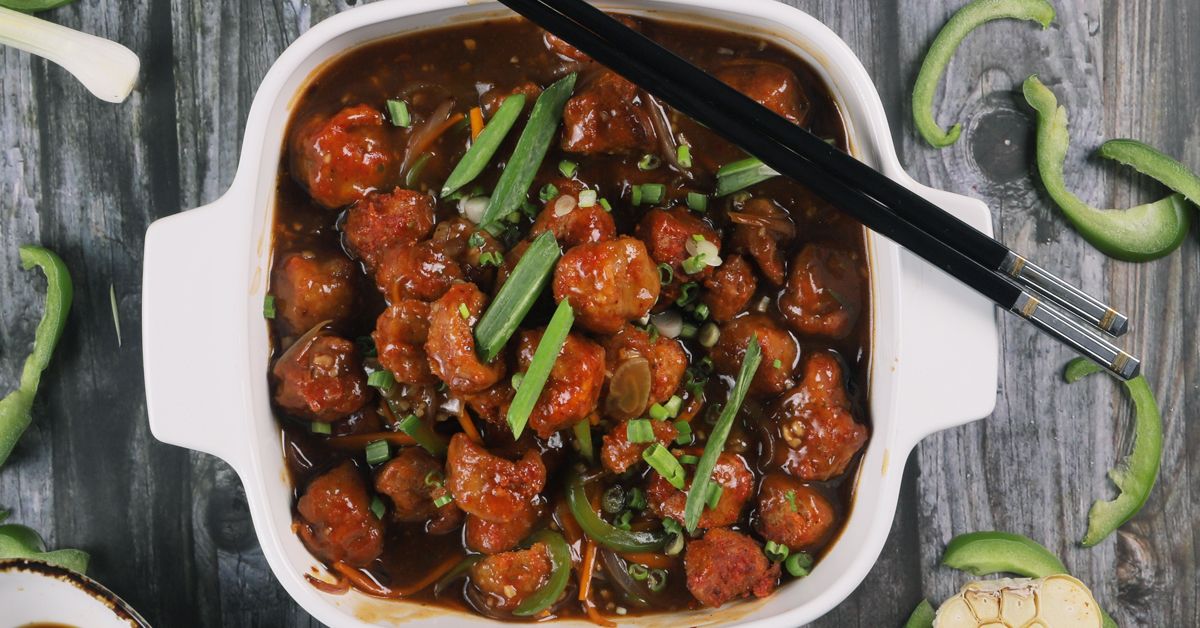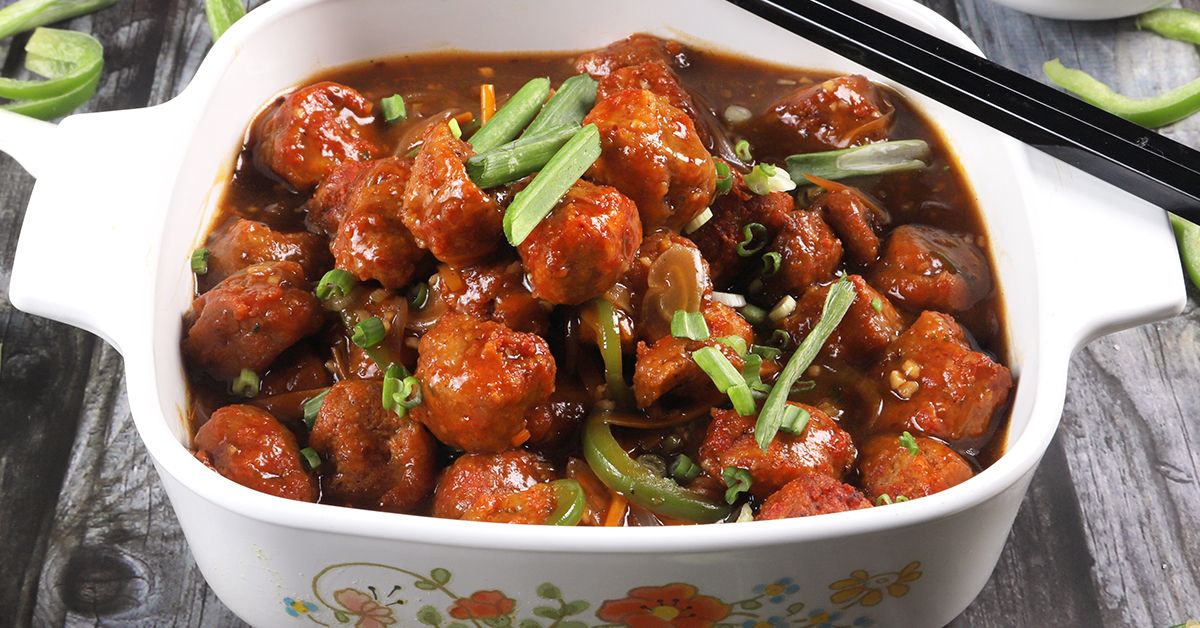 15 min
4 Serving
36g Protein
Vegetarian
6
Ingredients
For Saffola Soya crispies
1 cup Saffola Soya Chunks, cooked (boiled and squeezed dry)
1 tbsp Corn flour; 3 tbsp Carrot, French beans,chopped,
3 tbsp Capsicum
4 tbsp Onion (shredded)
1 tsp Garlic, chopped
½ tbsp Baking powder
1 tsp Chilli powder
1 tsp Pepper powder
Salt to taste
2 tbsp Oil
For the Sauce
2 tbsp Corn flour mixed with ½ cup water
2 tsp Soy sauce
1 tbsp Garlic
1 tbsp Green chillies (chopped)
½ tsp Sugar
1 tbsp Vinegar
Oil
water
Salt to taste
Recipe Instructions
Add corn flour, salt, 1/2 tbsp pepper powder, 1/2 tbsp chilli powder to Saffola Soya Chunks and let it marinate for 15mins.
Heat 1 tsp of oil and toss the marinated soya chunks until the coating turns transparent and crispy.
Heat oil in a separate pan and fry chopped garlic, chillies for a minute. Add onion and fry till onion is transparent.
Add capsicum and carrot and french beans fry for a minute. Add soy sauce, pepper powder, chilli powder,sugar, vinegar, salt. Cook for few minutes.
Dissolve corn flour in 1/4 cup water and add to above mixture.
Boil it to make the sauce slightly thick.
Once sauce is ready, pour it hot on Saffola Soya crispies.
Serve with fried rice or Hakka noodles.
Buy Soya Chunk
Thank you for verifying.
Click here to download