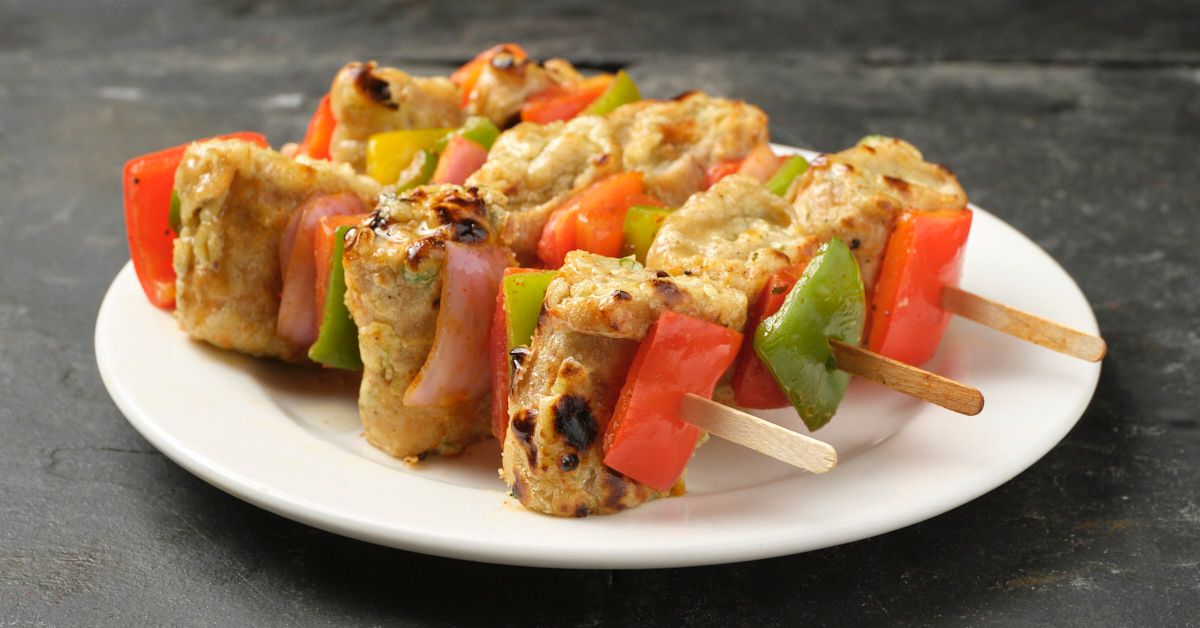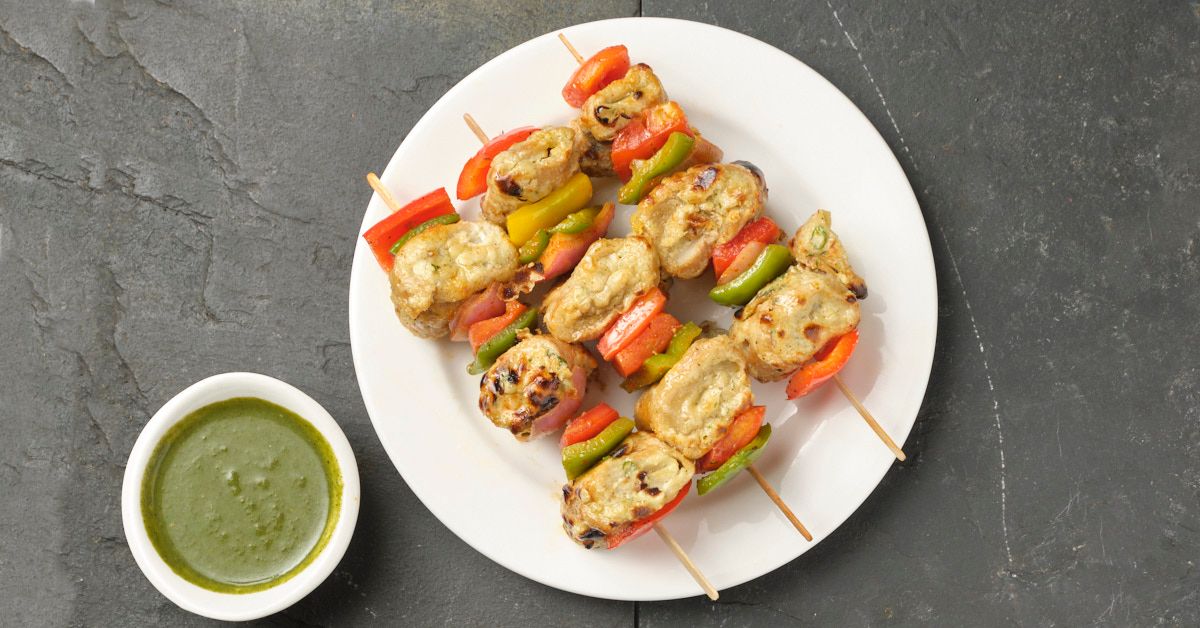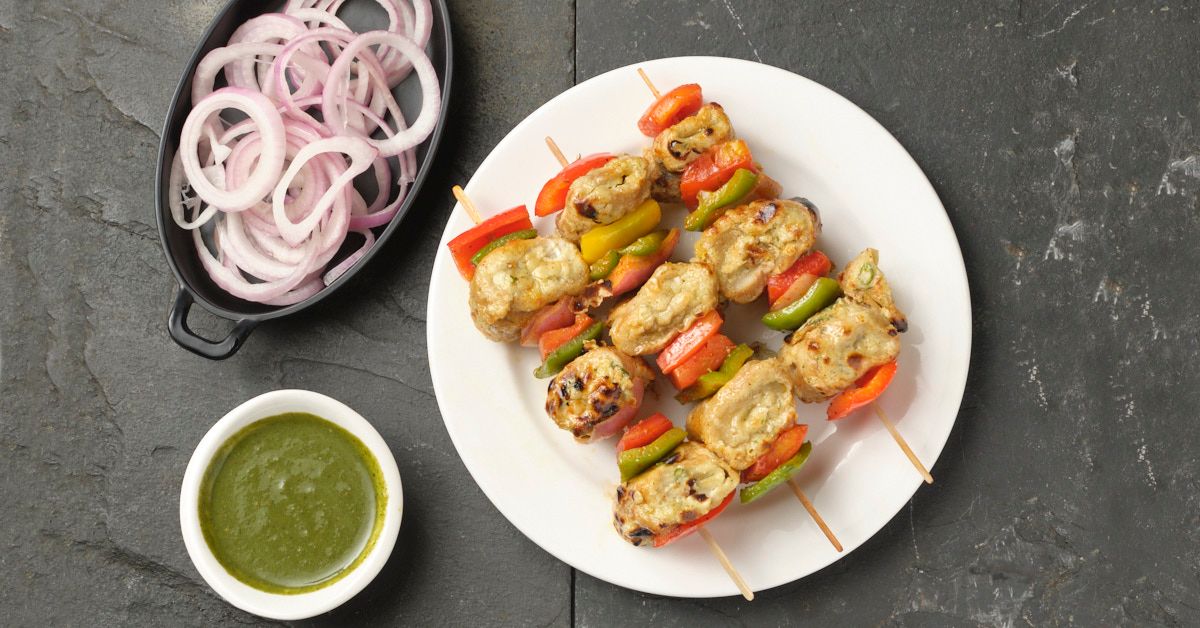 Ingredients
12 Saffola Soya Chaaps
¼ cup Yoghurt/curd
¼ cup Cashew nut paste+milk cream
1 tsp Lemon juice
1 tsp Black pepper powder
1 tsp Red chilli powder
1 tsp Coriander powder
1 tsp Garam masala powder
Salt to taste
¼ tsp Turmeric powder
1 tsp Chaat masala powder
2 tbsp Oil
Recipe Instructions
Wash and dry all Saffola Soya Chaaps along with the sticks. Marinate them in yoghurt, cashew paste, cream and lemon juice along with all the spices.
Refrigeratefor 1-2 hrs.
Now heat a thick bottomed pan or thick tava and add 1 tbsp oil. Place Soya Chaap in it and cook in batches for a few minutes on each side.
Roll it and cook covered for few minutes in between.
It can also be cooked in an air fryer. Preheat the airfryer for 3-4mins and then cook for 6-7mins.
Brush some oil and cook the chaaps at 200 degrees C in grilling mode.
Serve with mint chutney and a small salad.
Buy Soya Chunk
Thank you for verifying.
Click here to download