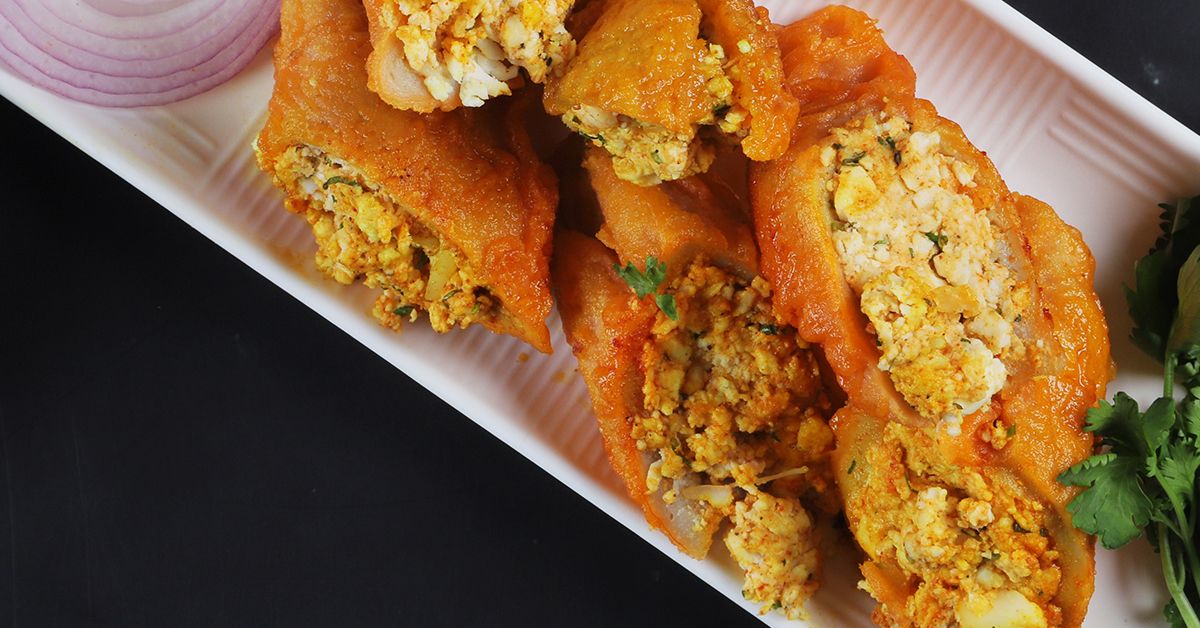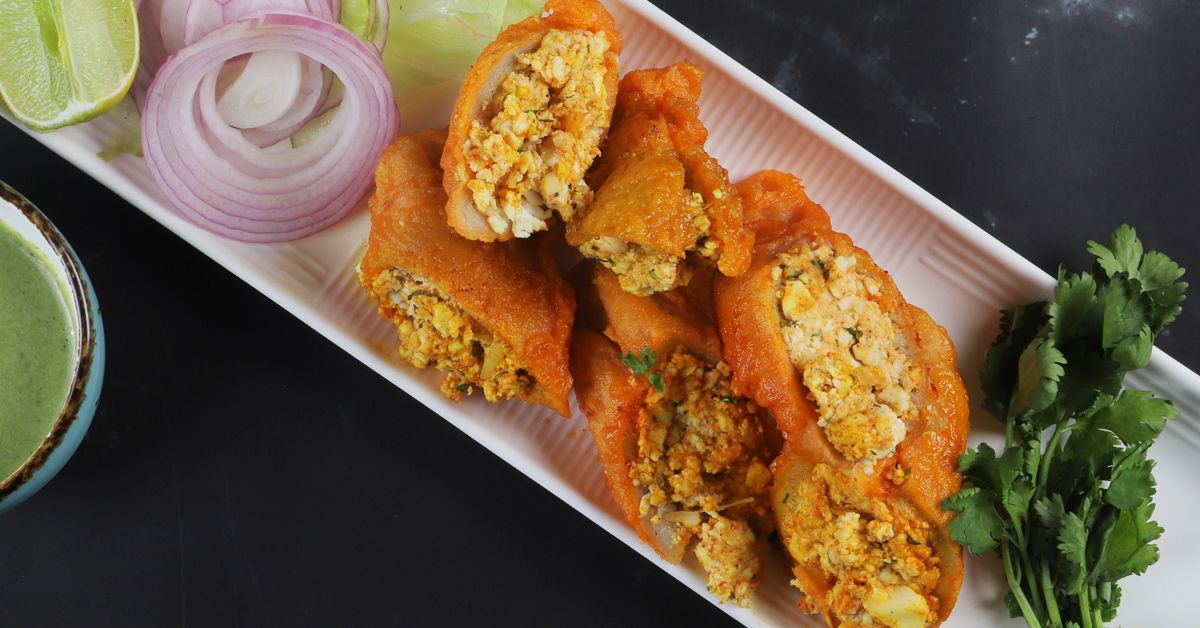 Ingredients
4 Saffola Soya Chaaps
1 cup Paneer
Salt to taste
½ tsp Garam masala
1 tsp Fresh coriander, chopped
½ tsp Amchur powder
2-3 tsp Maida
2 tsp Cornflour
1 pinch Orange food colour
1 tsp Ginger- Garlic-Chili paste
Some water for making batter
Oil for frying
Recipe Instructions
Boil the soya chaap for 7-8mins. Drain well, squeeze and cut them from one side. Keep aside.
Make a batter with maida, cornflour, salt, orange food colour and ginger-garlic-chilli paste and some water. Mix well and keep aside .
In a bowl, add grated paneer, garam masala powder, salt, coriander and mix it well. Take chaap, fill it with the paneer stuffing, cover it nicely and keep aside.
Take chaap in which paneer has been filled one by one and dip it into maida and cornflour batter and deep fry them first on high flame for few seconds and then on
low flame so that it cooks properly. Now cut it in to two pieces or have it like that only.
Serve it with curd and mint dip or simple green chutney and sauce as per your choice.
Buy Soya Chunk
Thank you for verifying.
Click here to download