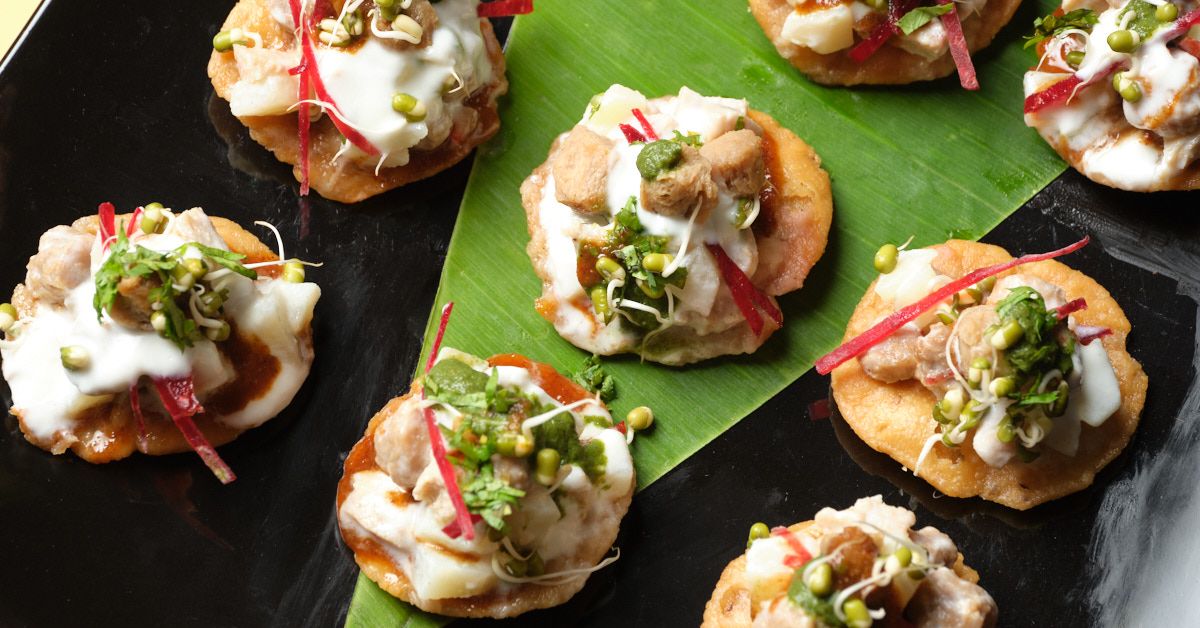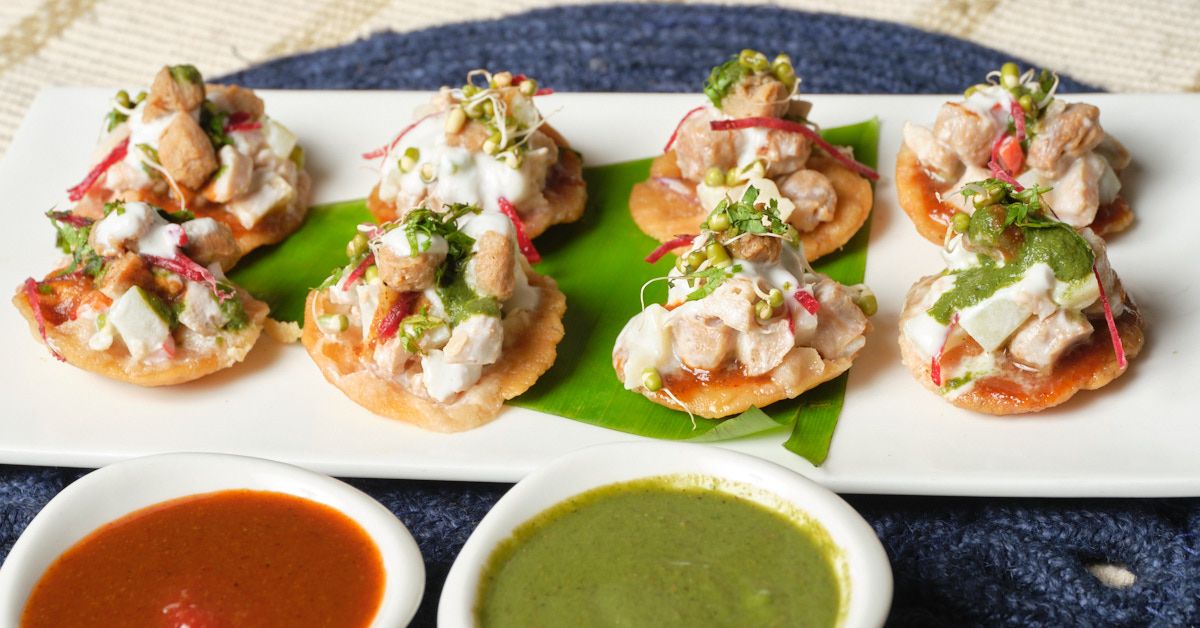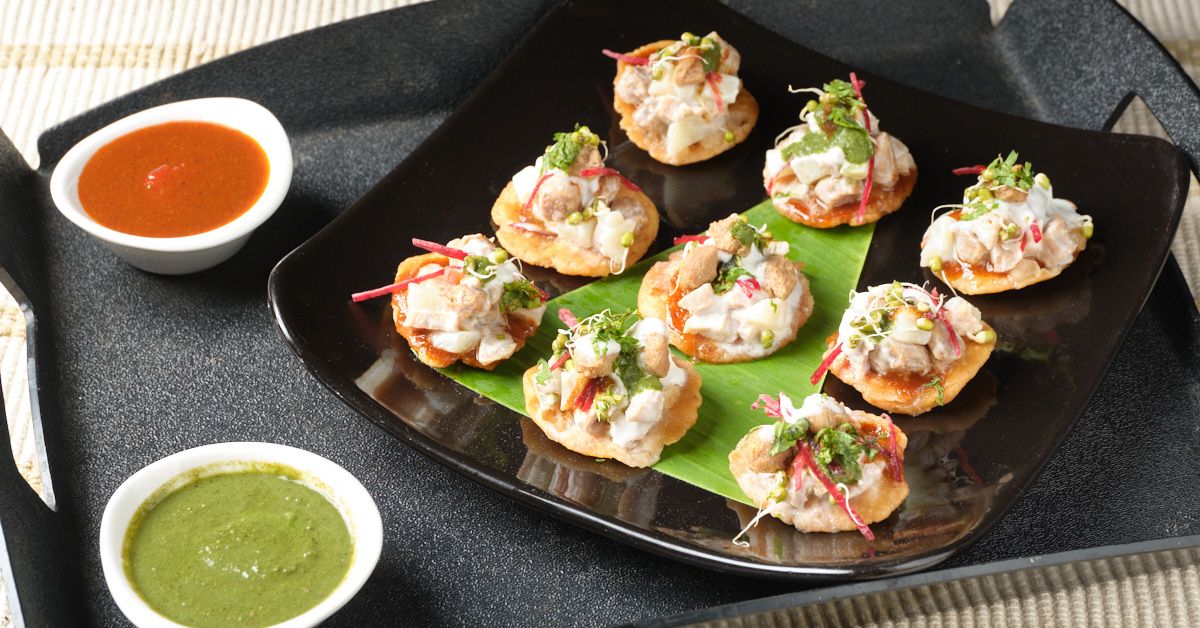 10 min
4 Serving
34g Protein
Vegetarian
11
Ingredients
½ cup Saffola Soya Chunks, cooked (boiled and squeezed dry)
1 cup Yoghurt (curd)
6 tsp Sweet tamarind sauce
2 tsp Chaat masala
1 tsp Sugar
6 tsp Green chutney
24 pieces Papdi
1½ tsp Cumin powder
1 tsp Red chilli powder
Salt to taste
2 tsp Coriander leaves, finely chopped
For Garnishing
6 tbsp Sev
6 tbsp Pomegranate
For Toppings
3 Potatoes, chopped into cubes
Recipe Instructions
Add salt and sugar to the yoghurt and whisk until smooth so that the flavours get incorporated.
Take a portion of yoghurt in a separate bowl and add squeezed Saffola Soya Chunks to it. Leave it to rest for 15 min.
Arrange the papdis on a plate, add soaked soya chunks with some chopped potatoes on top.
Top up with green and tamarind chutney as per your taste.
Sprinkle chaat masala, cumin powder, red chilli powder and salt.
Drizzle the yoghurt on top followed by any remaining chutneys.
Garnish with coriander leaves, pomegranate, sev. Serve at once.
Buy Soya Chunk
Customer Ratings & Reviews
Rate Recipe