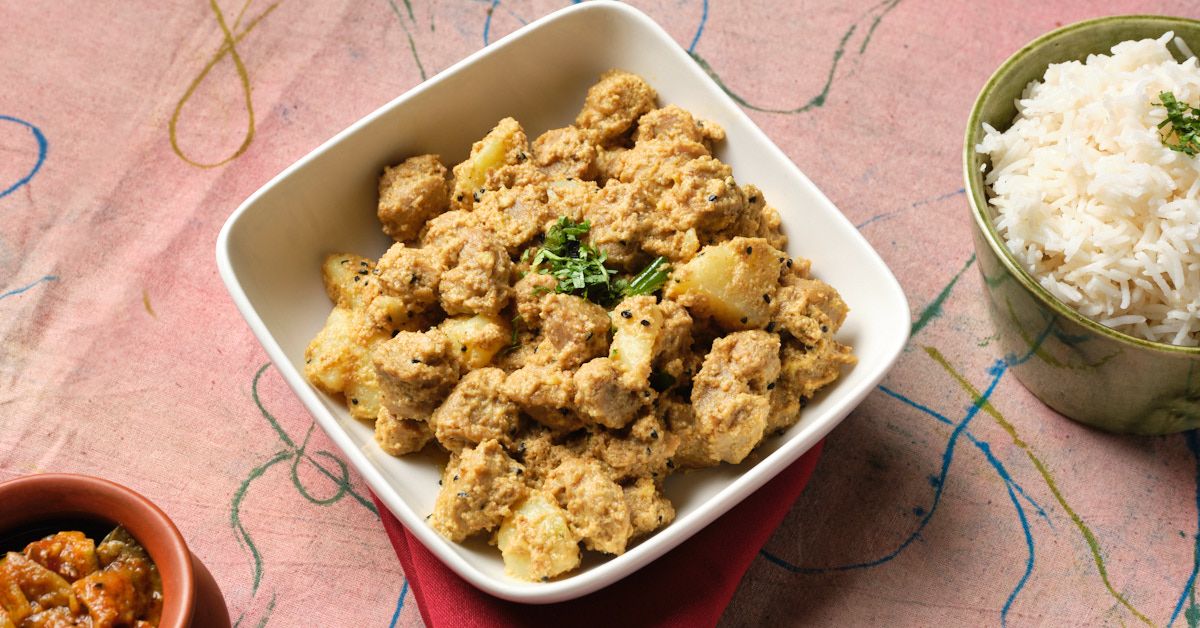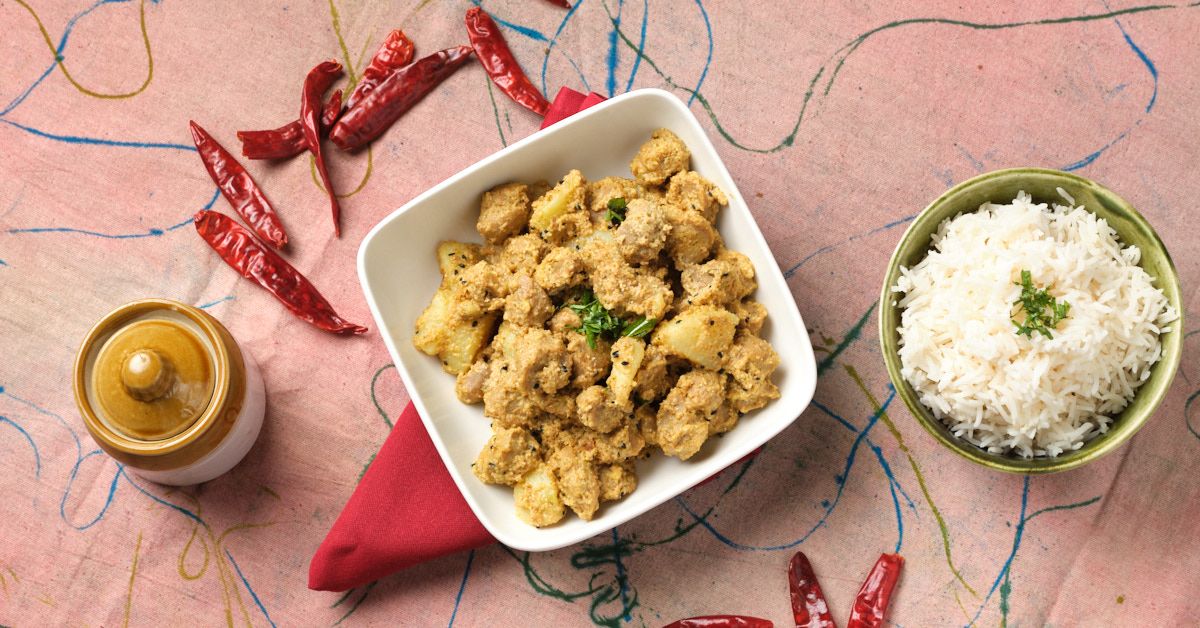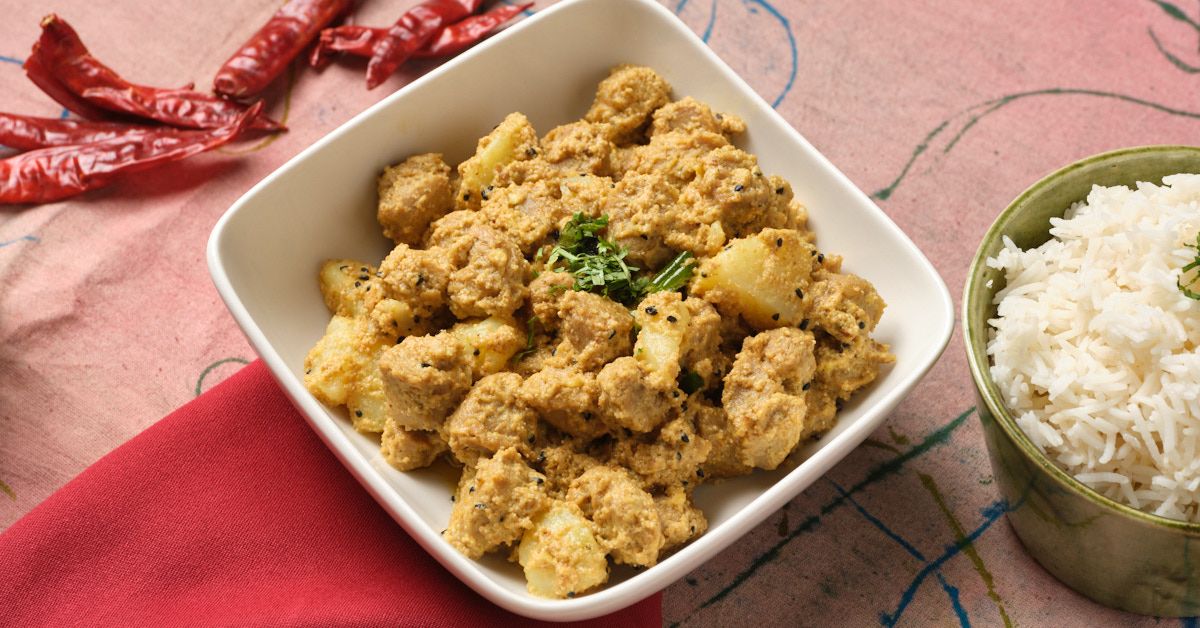 20 min
4 Serving
37g Protein
Vegetarian
8
Ingredients
2 cups Saffola Soya Chunks, cooked (boiled and squeezed dry)
3 Potatoes, cut into 1-inch cubes
4 tbsp Poppy seeds (soaked and ground)
2 tbsp Mustard oil
½ tsp Onion seeds
½ tsp Sugar
2 Green chillies, slit
1 tsp Ghee
Salt to taste
Recipe Instructions
Heat mustard oil in a pan till it reaches smoking point.
Cool the oil and heat it again on medium flame. Add onion seeds and stir fry briefly.
Add potato pieces and cook on medium heat for 5mins, stirring frequently.
Add poppy seeds paste. Stir and add half a cup of water.
Cover and cook on low heat till the potatoes are almost done.
Add cooked Saffola Soya Chunks. Stir for a minute.
Remove the lid. Add salt, sugar, slit green chillies.
Continue cooking for a minute more until potatoes are completely cooked.
Add a dollop of ghee and serve hot.
Buy Soya Chunk
Customer Ratings & Reviews
Rate Recipe