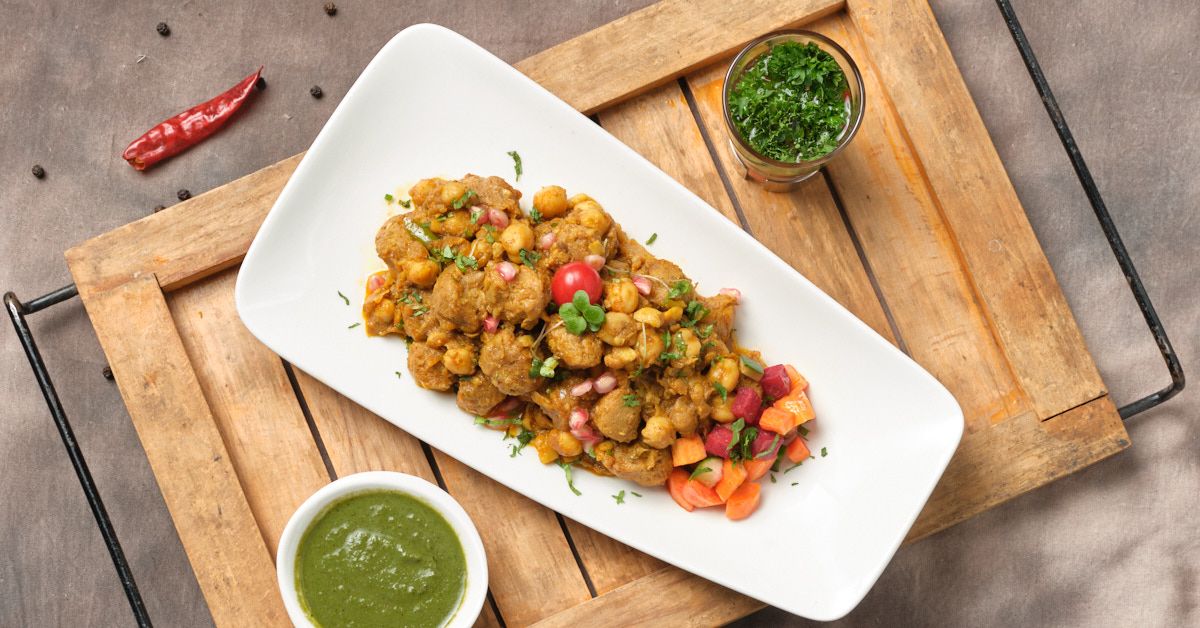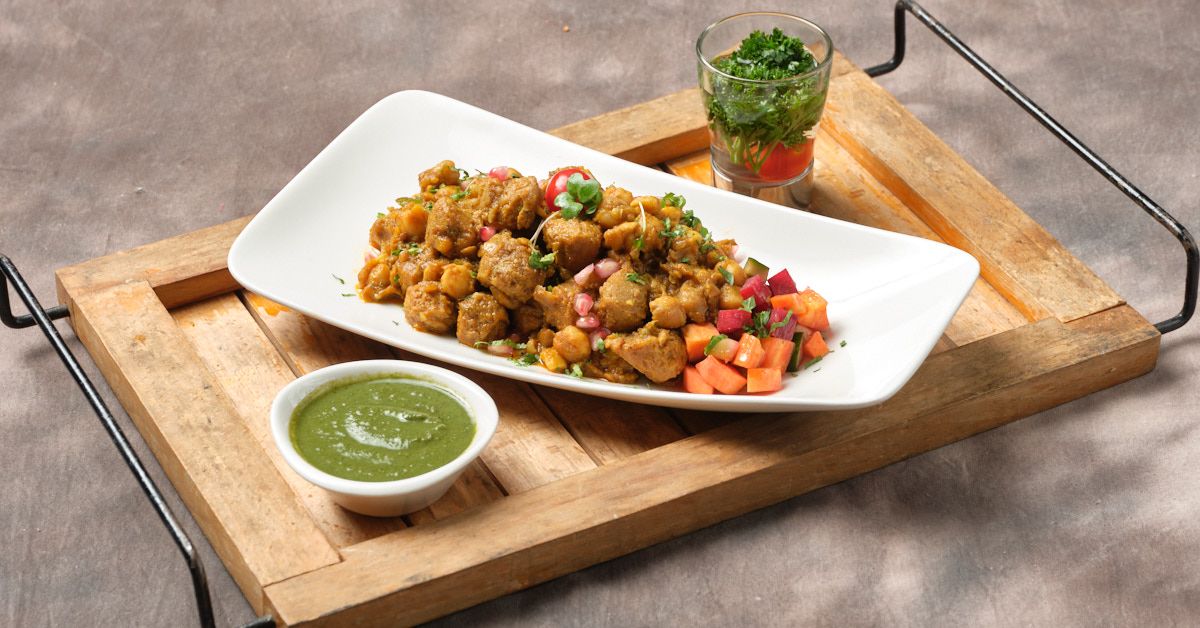 25 min
4 Serving
47g Protein
Vegetarian
17
Ingredients
1½ cups Saffola Masala Soya Chunks, cooked (boiled and squeezed dry)
1½ cups Chickpeas (soaked overnight, boiled and drained)
2 tbsp Oil
3 Bay leaves
1 tbsp Coriander seeds
1 tsp Cumin seeds
4 Green chillies
1 tbsp Dried pomegranate seeds (anardana)
1 tbsp Ginger, , finely chopped
1 tbsp Garlic, finely chopped
2 medium-sized Onions, finely sliced
1 cup Tomato puree
1 tbsp Coriander powder
1 tsp Red chilli powder
2 tbsp Chana masala powder
½ tsp Turmeric powder
½ tsp Garam masala powder
Salt to taste
2 cups Chickpea stock
12-16 Fresh coriander sprigs
1½ tsp Dried mango powder
Recipe Instructions
Heat oil in a pan, add bay leaves and coriander seeds and sauté for half a minute.
Add cumin seeds, pomegranate seeds, green chillies and sauté for a minute.
Add ginger and garlic and sauté. Add onion and sauté for 4-5mins.
Add tomato puree, coriander powder, red chilli powder, chana masala powder, turmeric powder, garam masala powder and salt. Mix well and cook for 3-4mins.
Add chickpeas, soya chunks and chickpea stock. Mash the chickpeas a little and mix well. Cook for 4-5mins.
Add finely chopped coriander sprigs. Mix well and bring to a boil. Add dried mango powder and mix well. Bring to a boil once again.
Switch off heat, transfer the chaat to a serving bowl and serve hot.
Buy Soya Chunk
Customer Ratings & Reviews
Rate Recipe