Soya Marinara Sauce with Spaghetti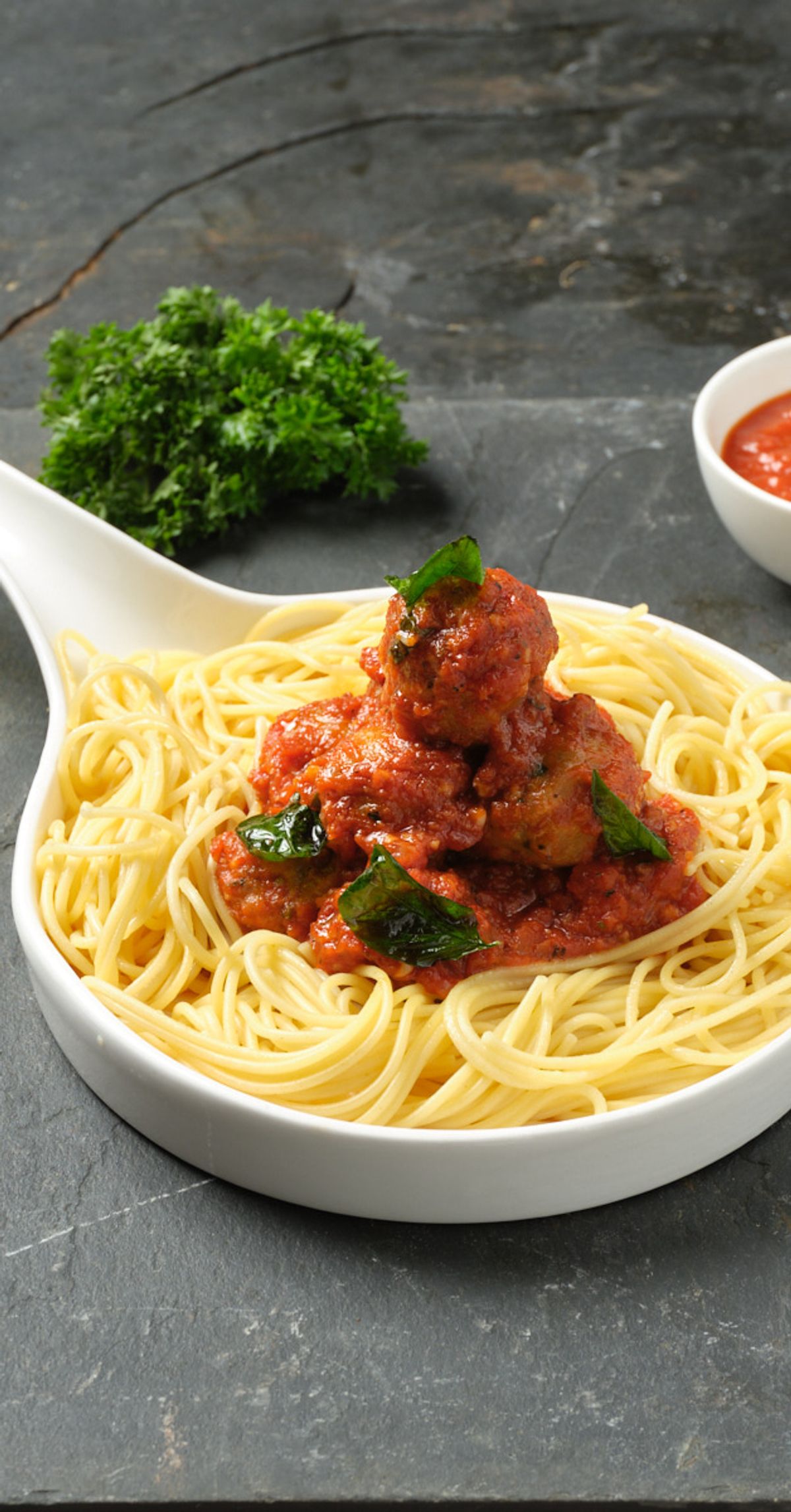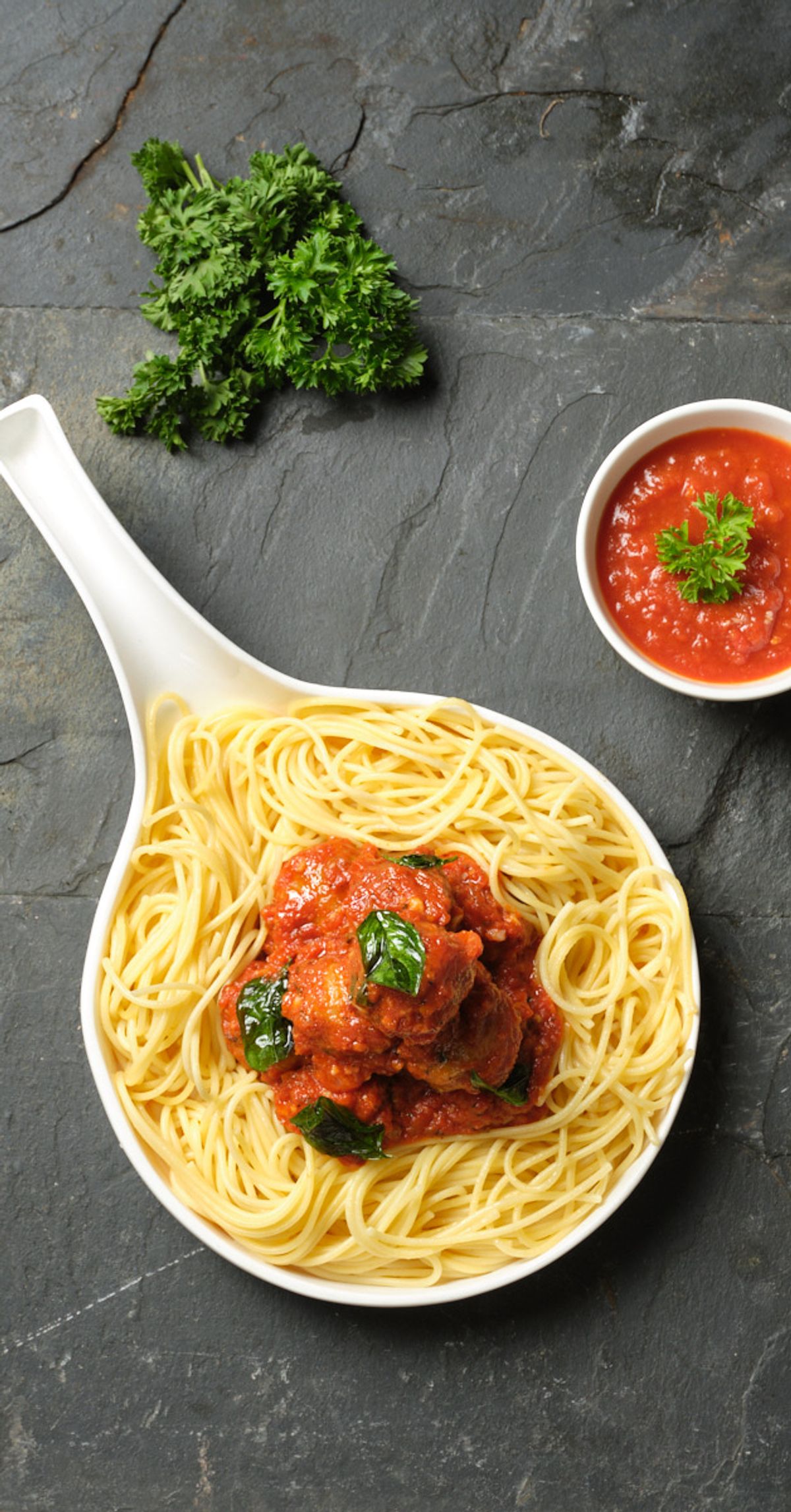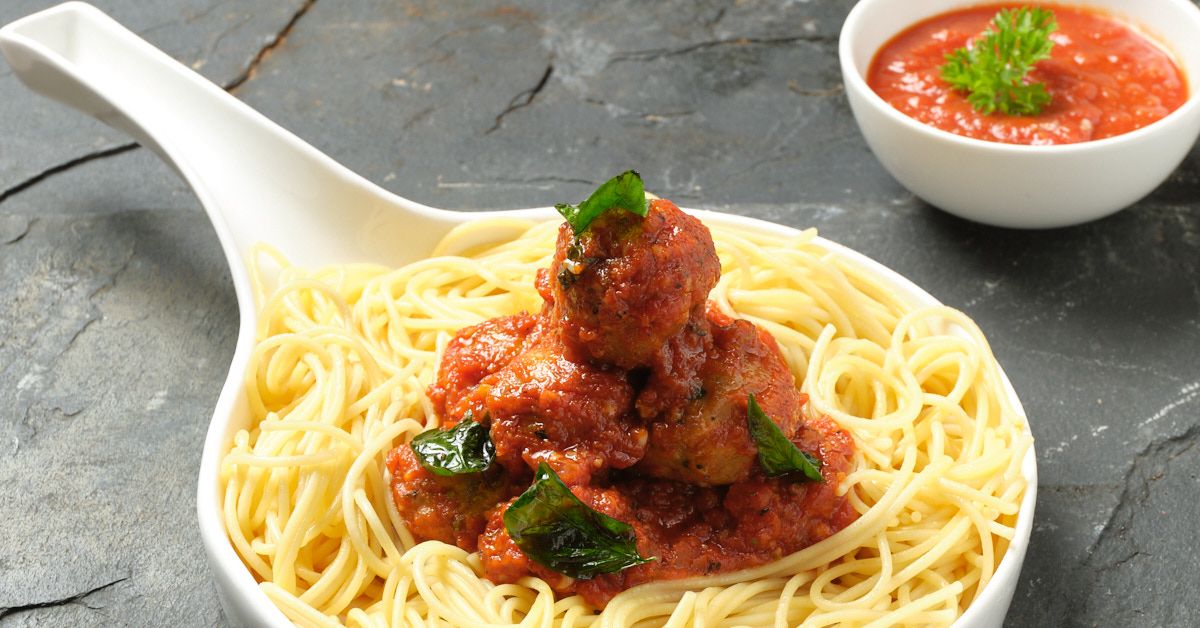 20 min
4 Serving
25g Protein
Vegetarian
55
Ingredients
½ cup Saffola Soya Chunks (boiled and squeezed dry)
2 Spring onions, finely chopped
1½ tsp Garlic
½ tsp Ginger (chopped)
2 Green chillies, chopped
½ tsp Fresh mix herbs - basil, oregano, chilli flakes
1 tbsp Oil
¼ cup Cheese, shredded
3 tbsp or 2 slices of bread soaked in milk and squeezed
Butter, salt, pepper as per taste
2 tbsp Oil
3 Tomatoes, parboiled, skinned & pureed
½ Onion & 1½ tbsp Garlic (chopped)
1½ tsp Basil leaves; 1½ tsp Parsley
1½ tsp Oregano; 1½ tsp Chilli flakes
¼ cup Red dry wine (optional)
1 tbsp Parmesan cheese powder
Salt, pepper to taste
Recipe Instructions
Coarsely grind Saffola Soya Chunks. Take out in a bowl, mix all other ingredients and form golf-size balls.
Line them in a baking dish and bake for 15-20mins @180 degrees C. Alternatively, you can shallow fry the balls in a pan on slow heat until golden brown.
Soya balls are ready. For Marinara sauce
Heat oil in a pan and add garlic. Sauté.
Add chopped onions and sauté till the colour changes to pale golden.
Add wine if desired. Add basil leaves, parsley, oregano, chilli flakes, pureed tomatoes and give it a boil.
Adjust seasonings as desired. Add soya balls and let them be covered well with the sauce.
Sprinkle parmesan cheese.
Marinara sauce is ready to serve with spaghetti.
Buy Soya Chunk
Customer Ratings & Reviews
Rate Recipe