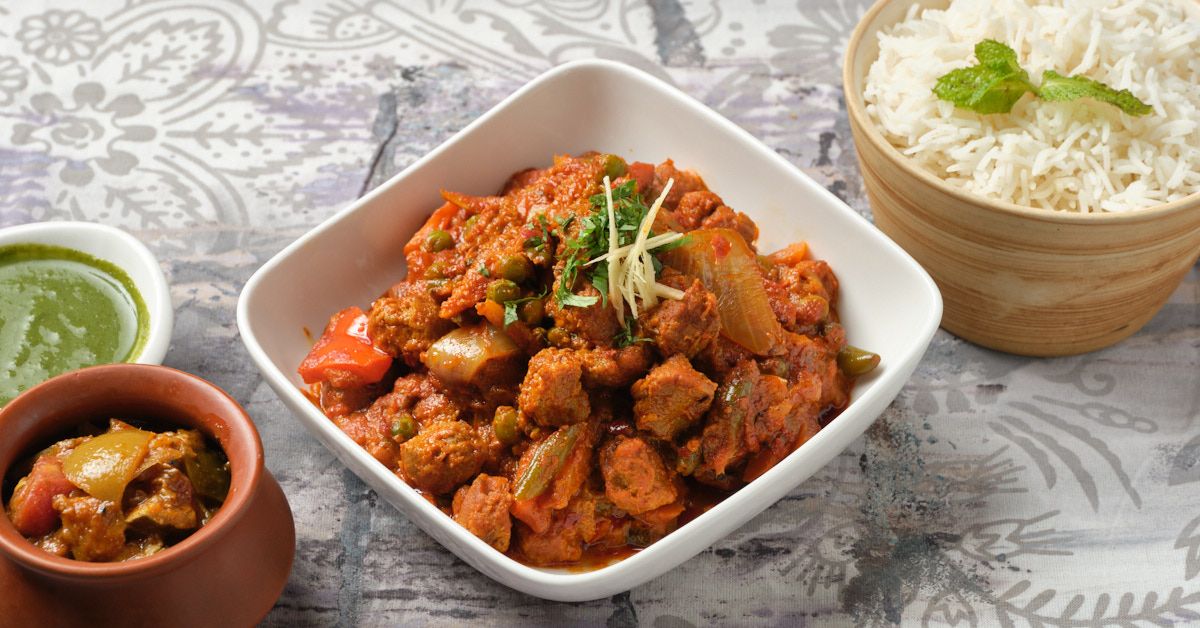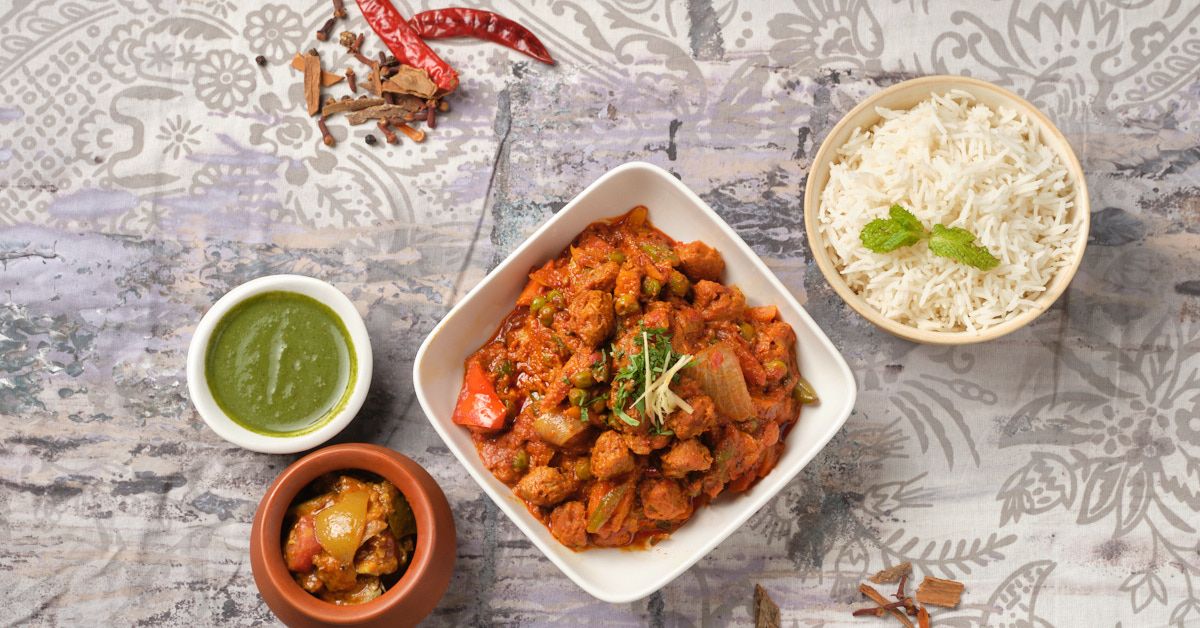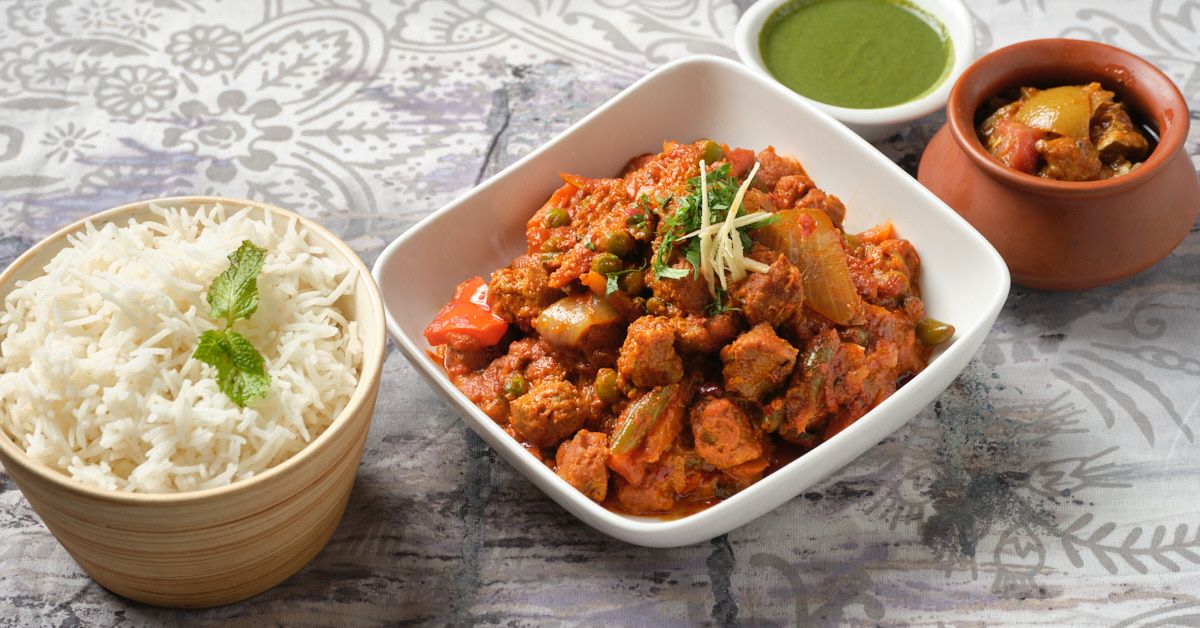 20 min
4 Serving
27g Protein
Vegetarian
17
Ingredients
¾ cup Saffola Soya Chunks, cooked (boiled and squeezed dry)
1 Carrot, diced and boiled
6-8 florets Cauliflower, boiled
6 French beans, cut into half-inch pieces and boiled
¼ cup Green peas, boiled
1 medium Dry Coconut, diced and boiled
2 tsp Ginger- Garlic paste
4 tbsp Oil
½ Dry coconut (khopra), grated
8 Cloves
8-10 Black peppercorns
1 tsp Poppy seeds
1 tsp Coriander seeds
6 Dry red chillies
2 Onions & 2 Tomatoes (chopped)
1½ tsp Red chilli powder
1 tsp Turmeric powder
½ cup Fresh coriander leaves, chopped
Salt to taste
Kolhapuri garam masala
Recipe Instructions
Grind all the ingredients of the Kolhapuri garam masala into a fine powder and set aside.
Heat 2 tbsp of oil in a pan and add cloves, grated dry coconut, coriander seeds, poppy seeds, red chillies, peppercorns and 2/3 of chopped onions.Fry till the onion turns slightly brown.
Grind it into a paste using water after it cools down. Set aside.
Heat 2 tsp oil in another pan. Add the remaining onions. Sauté till brown and add ginger and garlic paste, cooked Saffola Soya Chunks. Sauté.
Add tomatoes, red chilli powder, turmeric powder, masala paste and half a cup of water and cook for two minutes.
Add the remaining vegetables, adjust salt and simmer for 4-5 minutes.
Add Kolhapuri garam masala powder in the end and mix well. Garnish the dish with coriander leaves and serve hot.
Buy Soya Chunk
Customer Ratings & Reviews
Rate Recipe