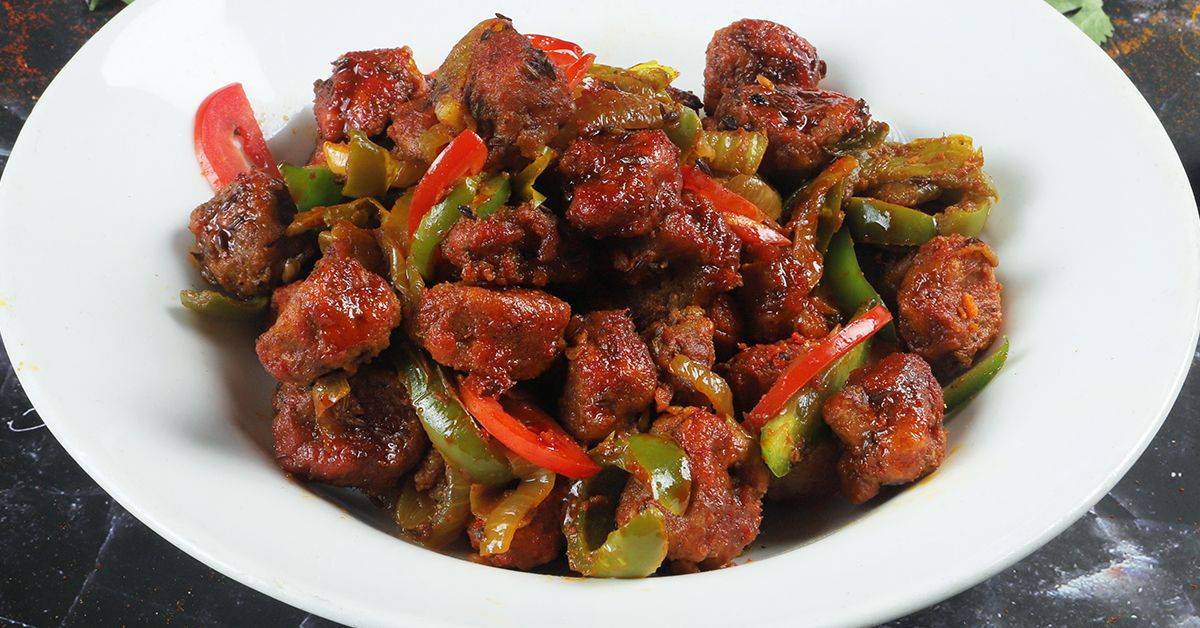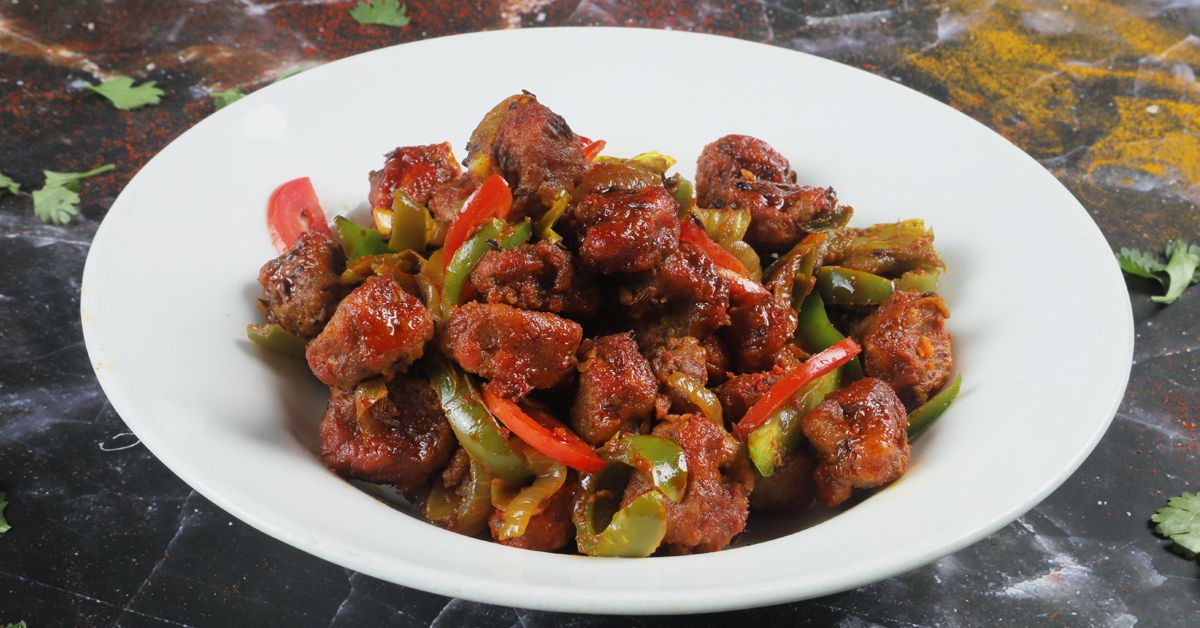 15 min
4 Serving
13g Protein
Vegetarian
0
Ingredients
¾ cup Saffola Masala Soya Chunks, cooked (boiled and squeezed dry)
½ tsp Ginger-Garlic paste
¼ cup Onion, chopped lengthwise
2 medium-sized Tomatoes, ground
¼ cup Capsicum, chopped lengthwise
1 tbsp Tomato sauce (optional)
½ tsp each Red chilli & Coriander powder
1 tbsp Coriander leaves, chopped
Salt to taste
¼ tsp each Red chilli & Coriander powder
1/8 tsp Fennel seeds powder
¼ tsp Garam masala powder
Salt to taste
1 Green chilli, finely chopped
1 tsp Pepper
½ tsp Fennel seeds
Recipe Instructions
Marinate Saffola Masala Soya Chunks with red chilli powder, salt, coriander powder and garam masala powder for at least 15mins.
Heat a tsp of oil in a pan and lightly fry soya chunks for 5mins. Remove and set aside.
In the same pan now add onion, capsicum and saute for 2mins and set aside.
Heat oil in a separate pan and splutter the ingredients listed under 'to crush'.
Add tomato paste and let it cook for few mins until raw smell leaves.
Add ginger-garlic paste, garam masala, red chilli and coriander powder and cook for 5mins in low flame. Add salt to taste.
Add little water and simmer. When the gravy becomes thick and saucy, add lightly fried Saffola Masala Soya Chunks.
Then add sauteed onion, capsicum along with some tomato sauce.
Give a quick mix, garnish with coriander leaves and switch off.
Buy Soya Chunk
Thank you for verifying.
Click here to download